Tom Brady Addresses His Personal Life
October 31st, 2022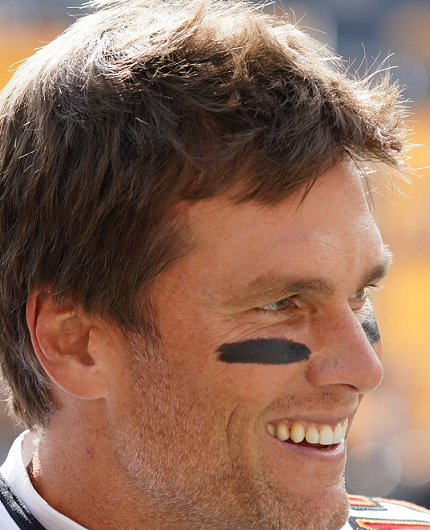 Tom Brady joked about handing out avocados and almonds on his Let's Go! show on SiriusXM Mad Dog Radio tonight, but he also was asked about his challenging personal life.
Brady announced his divorce on Friday and co-host Jim Gray gave him a softball opening to talk about how he's dealt with challenges this year as a working football player and a family man.
"There's a lot of professionals in life that go through things that they deal with at work and they deal with at home," Brady said. "And obviously the good news is it's a very amicable situation and I'm really focused on two things: taking care of my family and certainly my children, secondly doing the best job I can to win football games. So, that's what professionals do. You focus at work when it's time to work and then when you come home you focus on the priorities that are at home. All you can do is the best you'll can do. That's what I'll continue to do as long as I'm working and as long as I'm being a dad."
Brady went on to say the same thing in different ways and he talked about how great his parents are.
The overall message from Brady was rather simple: I'm all-in on football and I'm trying to be the best dad I can be.
---
Ira Kaufman Explores Answers, Responds To Tough Byron Leftwich Questions, Addresses Jason Licht's Future, And Much More