Todd Bowles: Work Before Rest For Tom Brady
October 10th, 2022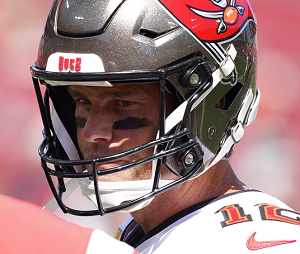 Bucs and NFL fans may remember the NFL Network report a few weeks ago that claimed Tom Brady would skip Wednesday practices for the rest of the season.
It seems like that is officially old news.
Aside from the fact that Brady has practiced on Wednesdays since the report, Todd Bowles made it clear today that Brady will work Wednesdays if there's important work to be done.
Bowles visited SiriusXM NFL Radio and was asked point blank about the report and whether Brady will be practicing on Wednesdays this season.
"It's still early on in the season," Bowles began. "We have some things we're trying to get done right now. So we're making sure that gets done before we get into all that."
Joe will translate that as, 'Brady will practice whenever he damn well feels like practicing."
Hopefully the Bucs always are "trying to get things done," to use Bowles' phrase, and Brady feels compelled to practice. That would mean he's healthy, hungry and the Bucs are in contention.