"This Was The Type Of Game That Required Fundamentals And We Didn't Have That"
October 28th, 2022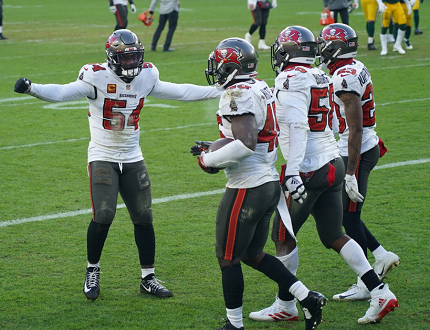 It's so damn hard to watch something fall apart, whether it be a relationship, a TV series that went a year too long, or a truly great football team turn into a disjointed mess.
Our beloved Bucs are that mess right now.
The leadership is broken and the talent isn't playing together. It's a toxic combination, along with injuries, that fans are hoping can be fixed by a head coach with a career record too embarrassing to type.
As Joe wrote earlier, the Ravens last night crafted a plan to run the ball down the Bucs' throat in the second half for a comeback victory. It's sad that they believed it would work, and it's even sadder that it did.
Bucs linebacker and captain Lavonte David addressed the failed run defense in the locker room and had no other answers other than the team didn't execute the basics of blocking and tackling.
"This was the type of game that required fundamentals and we didn't have that," David said.
The NFL collectively is having a party running on the Bucs over the past five weeks, and the bleeding shows no sign of stopping.