The Brady Effect Has Evaporated
October 23rd, 2022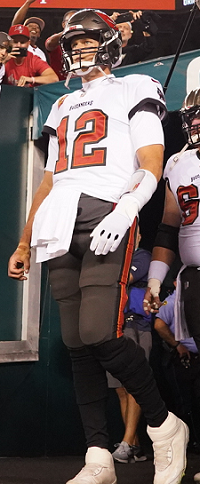 Joe has heard Bucs general manager Jason Licht talk about the lasting, positive effect Tom Brady will have on the Tampa Bay franchise long after he leaves the team.
Licht's logic was simple:
Brady raises the games of players, coaches and staff through his extreme work ethic, dedication and communication. It not only rubs off but it seeps into the crevices of every facet of the organization.
Joe bought it. And why not? Brady changed the culture when he arrived and the Bucs won a Super Bowl. However, Joe now has to question The Brady Effect after today's blowout loss to the miserable Panthers and their fourth-string quarterback — a week after the Bucs were stunned by the weaksauce Steelers and their second-rate roster.
How can Joe think about The Brady Effect working in 2023 and 2024 when it's not working now?
The Bucs appear rudderless and are playing without fire.
And what makes it more weird is the fact that Brady isn't playing terribly. But his leadership sure looks like it's taken an 11-day vacation.