"Smudged Beyond Recognition"
October 21st, 2022
BY IRA KAUFMAN
Let's clear up a misconception dogging the 2022 Buccaneers.
Nobody, least of all Byron Leftwich, has turned this into a run-first football team. A year ago, Tom Brady averaged 42 pass attempts per game. He's down to 41 throws this season.
Big deal.
The real difference is in efficiency. There's been a marked drop in one key metric of productivity from the past two years. During the 2020 championship season, Brady averaged 7.6 yards per pass attempt.
That number fell to 7.4 last year and Brady is currently struggling at 6.7. Instead of ranking in the Top 10, the Bucs now dwell at No. 22. That's a problem. More specifically, it's Leftwich's problem because Bruce Arians is no longer actively involved and Todd Bowles is smart enough to focus on his side of the football.
Now that we've established Tampa Bay's issues through the air, let's turn to the ground game. Guess what? More problems.
In 2020, this team averaged 4.1 yards per carry. Last year was even better at 4.3. Now Buc fans are looking at a rushing game that averages 3.1 yards, last in the league by a wide margin.
In one sense, Leftwich has been remarkably consistent in his offensive approach. The 2020 Bucs threw on 67 percent of their snaps. Last year, it was 66 percent. Through six games, the 2022 Bucs once again throw 66 percent of the time.
The blueprint for success hasn't changed since Brady arrived, but the details are smudged beyond recognition. Nothing's really working for Brady's group — except the trusty right foot of Ryan Succop.
Leftwich keeps saying he has trust in players and coaches to turn this listless ship around. What else is he going to say? The cavalry, otherwise known as Rob Gronkowski, isn't coming.
Given the struggles of this ground game, which has averaged a brutal 2.6 yards per carry since Week 2, Leftwich has no choice but to dial up 40 or 50 passes each week.
Some of those throws need to be further downfield. Much further.
Chunk plays have been rare this season, far too rare considering Brady's weapons.
Dozens of pass interference flags are waiting to be thrown, if only Leftwich and Brady had the will to test outmanned defensive backs. Russell Gage averages less than 8 yards per catch. Scotty Miller averages 9 yards per catch. Chris Godwin is at 11.4. Leonard Fournette leads the Bucs in targets and receptions.
For this franchise, that's nothing to be proud of.
More "Risk-It"
No wonder Brady has thrown only one interception. Going forward, the Bucs can live with a few giveaways if it means they don't have to engineer 14-play drives. Mike Evans doesn't have to be wide-ass open for Brady to give him an opportunity to make a big play. He's earned that respect and confidence through eight years of historic accomplishment.
Speed is Miller's forte, so why not engage him more as a deep threat?
While there are risks involved, one fact cannot be denied: what the Bucs are doing on offense isn't working. They're not scoring enough points and there's too much pressure on a defense which misses the veteran presence of Ndamukong Suh.
Given the few passes directed his way in Pittsburgh, Evans figures to be a busy man in Charlotte Sunday. It would surprise no one if Brady looks to get Evans involved early and often.
The Panthers realize the dynamics in play. Evans is good enough to overcome all the attention he attracts and Brady is seasoned enough to make defenses pay for overcommitting resources to stop one guy.
Whether Brady is scanning the field or handing the ball off, better efficiency is the key. For the third consecutive year, this attack throws on two of every three snaps. That ratio is unlikely to change over the next 11 games.
This remains a passing team, but those passes need to cover more ground.
What about Captain Checkdown?
Dismissed.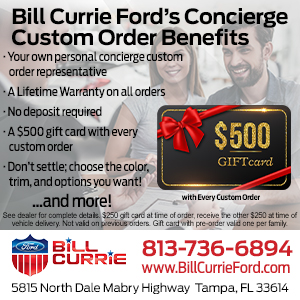 ---
Ira Kaufman Enters Multiple Tom Brady & Todd Bowles Debates, Talks State Of The Bucs And Picks One Reason For The Steelers Loss, And More