"Ordinary Stuck In Neutral"
October 18th, 2022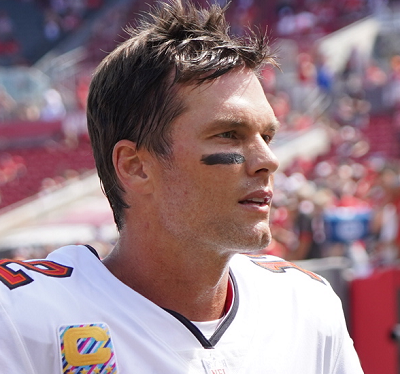 Are the Bucs even a Super Bowl contender any longer?
Oh, the Bucs have had bad games in the past when they've been considered one of the best. The past two years the slimy Saints came into Tampa and made the Bucs look like they were still stuck in the Lost Decade.
A lot of the national media is focused on the Bucs' celebrity Hall of Fame quarterback Tom Brady. But long-time NFL writer and columnist Clark Judge points out the Bucs have to correct a whole lot more problems than just the gossip columnists writing about Brady.
… … It was Brady who earlier this month said, "There's a lot of bad football from what I watch." He should know. He watches it every Sunday. Once upon a time, the Bucs were considered a Super Bowl threat. Now they're little more than an ordinary stuck in neutral. It's one thing to lose to the Steelers in Pittsburgh; it's quite another to lose to the Steelers when they're without Mikah Fitzpatrick, three cornerbacks and are forced to turn to Mitch Trubisky at quarterback.
So are the Bucs a bad football team? The past four weeks you might make a pretty good argument.
The Bucs lost to the Packers in a close game and the Packers have turned into a fraudulent team. The Bucs got their arses kicked by the Chiefs. The Bucs escaped the dismal Dixie Chicks. And the Bucs — one guy in particular — didn't have the common sense to attack a decimated Steelers secondary with his superior offensive weapons and got beat by a one-win team.
So no, right now, the Bucs are not good. At least on offense, they are not playing like a good team.