New Challenges, Same Tom Brady
October 15th, 2022
BY IRA KAUFMAN
Where would the Bucs be without him? Fuhgeddaboudit.
They have yet to play a complete game, but the Bucs lead the NFC South and should be sitting nicely at 5-2 before the Ravens come to Tampa Oct. 27 for a Thursday night matchup.
Despite daily reports about a splintering marriage, Tom Brady has held this franchise together through some turbulent times. He does it the way he has always done it — by protecting the football and making smart decisions.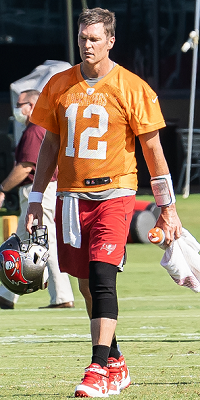 What have the Bucs done well all season? They don't turn the ball over. Brady has thrown 207 passes … with one interception. That's crazy. That's winning football, the primary reason why Tampa Bay is plus-3 in turnover ratio.
He's working behind three new starters on the interior offensive line and you still can't sack him. Donovan Smith has missed 2 1/2 games and you still can't get Brady on the ground.
The Bucs have registered 19 sacks and allowed only 7 for a nifty plus-12 mark in another key metric. And while pass protection has been solid, Brady's awareness in the pocket has made him very difficult to take down throughout his incomparable career.
"What hasn't been said about Tom Brady?" asks Mike Tomlin as the 1-4 Steelers prepare for Sunday's game. "I don't see any limits in his play from a schematic standpoint. The same things that made him special at 35 I see at 45. Nothing much has changed."
Elsewhere at One Buc Place, much has changed.
Rob Gronkowski is gone. Say goodbye to a dynamic red-zone target and a stout blocker for the run game. Ali Marpet and Ryan Jensen have been replaced by inexperienced players struggling to open holes for Leonard Fournette.
In their past four games, the Bucs are averaging 44.5 yards on the ground. That's a good quarter for Nick Chubb.
For the season, Tampa Bay averages 3.1 yards per carry. That's last in the league and well below the NFL standard of 4.5 yards.
Saddled with an ineffective ground attack, Brady looks toward his flanks for support.
What does he see? He sees one wide receiver (Mike Evans) with more than one TD catch. He sees Kyle Rudolph with one reception all season.
He sees the indomitable will of Chris Godwin, still far from 100 percent, and he sees a Julio Jones who has basically gone AWOL since the season opener.
No matter. Brady's response is to throw 52 passes in each of the past two games. He keeps grinding, relying on the reliable right leg of Ryan Succop more than he would like.
The Bucs are averaging only 20.6 points, 19th in the league. They rank 21st in total yards. Those aren't the numbers usually associated with a Tom Brady team, but Tampa Bay stands today at 3-2, despite playing opponents with a cumulative 15-10 record.
"When we have a game with all three phases clicking, it's going to be awesome," says Tristan Wirfs. "Tom's a freak. He's still doing all of this at 100 years old.

"There's nobody in this locker room who knows what it's like to be in Tom's shoes or to live that life. I go home and nobody's tweeting about what I'm doing. I love him to death. He's locked in all the time. It's insane."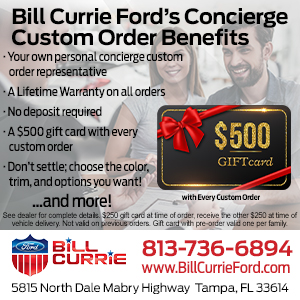 ---
Ira Kaufman Has A High-Octane Brady 2023 Debate And A Fiesty Receivers Discussion, Talks Defensive Mindset, Running Game Perspective, Steelers Game Predictions, NFC South Changes & More