Gameday Tampa Bay
October 27th, 2022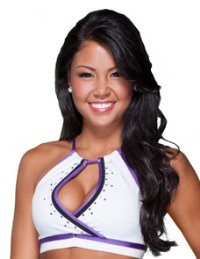 Game 8
Crows (4-3) at Bucs (3-4)
Kickoff: 8:15 p.m.
TV: Amazon, (WTVT-TV Channel 13 locally).
Streaming: Amazon.
Radio: Buccaneers Radio Network WXTB-FM 97.9 in the Tampa-St. Petersburg region (Transmisiones de radio en español en WTMP-FM 96.1 y WMGG-AM 1470 en Tampa). Additional stations throughout Florida on the Buccaneers Radio Network can be found here. The game also will be broadcast on SiriusXM Channel 225(Buccaneers Radio Network broadcast feed). Westwood One national feed can also be heard on SiriusXM NFL Radio Channel 88.
Weather: Tailgaters can enjoy the mid-to-low-80s this afternoon and into the early moments of the evening under partly cloudy skies, per AccuWeather.com. By kickoff, look for the temperature to be 77. This will slowly drop as the game continues and by game's end look for the temperature to be 74.
Odds: Per BetMGM, as of noon today, Bucs -2; over/under 46.
Referees: Flag-happy Carl Cheffers and his gang will work tonight's game. Annually, per Sharp Football Analysis, Cheffers and his crew are in the top-five in most penalties called. Cheffers and his outfit love offensive holding and defensive pass interference calls, always the most annoying for fans. These guys last year led the NFL in offensive pass interference calls. And, Cheffers and his gang last year threw more flags on unnecessary roughness than any other referee crew. Someone must have told Cheffers that the networks pay big money to see his grille on TV.
Injuries: Crows — Out: DT Calais Campbell (sickness). Questionable: TE Mark Andrews (foot), WR Rashod Bateman (knee), LB Josh Bynes (quad), RB Josh Bynes (knee), CB Marlon Humphrey (hamstring), CB (Marcus Peters (quad), T Ronnie Stanley (ankle), CB Brandon Stephens (oblique). Bucs — Out: TE Cam Brate (neck), CB Carlton Davis (hip), WR Russell Gage (hamstring), LG Luke Goedeke (foot), DT Akiem Hicks (foot), CB Sean Murphy-Bunting (quad), S Antoine Winfield (concussion). Questionable: WR Julio Jones (knee). 
Outlook: Joe has no idea how the Bucs will pull this out, despite the Bucs being favored by our friends in the desert giving two points to the Crows. Baltimore is a smashmouth football team and the Bucs last week proved vulnerable against the run. And despite the fact Crows' corners Marcus Peters and Marlon Humphrey both ended up on the injury report, aBucs offensive coordinator Byron Leftwich probably won't test them given the stunt he pulled in Pittsburgh two weeks ago. If fans don't go mental tonight and boo Leftwich loudly if he calls Playoff Lenny up the gut on the first play of the game, then that tells Joe that Bucs fans are content with Leftwich's nonsense. Oh, the Bucs have weapons to win, but do you trust Leftwich to use them? Joe is guessing turnovers will help. The Bucs haven't forced a turnover since Sean Murphy-Bunting picked off a Pat Mahomes pass in the fourth quarter nearly a month ago, Oct. 2. Tonight is the fourth game the Bucs have played since losing to the Chiefs.
Fun facts: The Bucs are on pace for the lowest number of rushing yards per game in 52 years, the worst since the NFL-AFL merger in 1970. They currently average 64,4 yards a game.
---
Ira Kaufman Addresses The Crisis State Of The Buccaneers, Next Steps, And Ravens Game Predictions & More
.@rondebarber is back to break down film 🎦#GoBucs pic.twitter.com/tchmrQVfG2

— Tampa Bay Buccaneers (@Buccaneers) October 26, 2022