Gameday Tampa Bay
October 2nd, 2022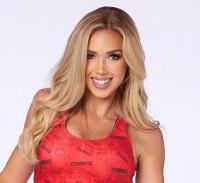 Game 4
Chiefs (2-1) at Bucs (2-1)
Kickoff: 8:20 p.m.
TV: WFLA-TV Channel 8.
Streaming: Fans may stream the broadcast from Buccaneers.com, NBCSports.com or on a mobile device using the Buccaneers official app, Peacock app or NFL+. Geographic restrictions apply.
Radio: Buccaneers Radio Network WXTB-FM 97.9 in the Tampa-St. Petersburg region (Transmisiones de radio en español en WTMP-FM 96.1 y WMGG-AM 1470 en Tampa). Additional stations throughout Florida on the Buccaneers Radio Network can be found here. The game will also be broadcast on SiriusXM NFL Radio Channel 88 (Westwood One national feed) or Channel 225 (Buccaneers Radio Network broadcast).
Weather: Really nice night for football. Temperatures for tailgaters will be in the mid-80s under sunny skies, per AccuWeather.com. At kickoff, temperature should be 76 and by game's end should trickle down to 71. No precipitation is expected. Those damn hurricanes really do suck the humidity out of the air once they cruise off the Atlantic coast.
Referees: Bill Vinovich and his crew will work tonight's game. For the second week in a row, the Bucs get a "let 'em play" ref. Only Vinovich's crew year in and year out consistently calls the fewest penalties in the league, per Sharp Football Analysis. Vinovich's outfit hasn't called a roughing-the-passer penalty since the start of the 2021 season. His crew had the fewest defensive holding flags in 2021 and hasn't thrown a flag for defensive holding yet this year. Additionally, Vinovich and his gang had the second-fewest defensive pass interference calls last season and has yet to throw a flag for defensive pass interference this season. In other words, watching a football game in which Vinovich's crew works is a joy.
Odds: Per BetMGM, as of Saturday evening, Pick 'em; over/under 44.5.
Injuries:  Chiefs — Out: DE Mike Danna (calf). Questionable: K Harrison Butker (left ankle), DE Joshua Kaindoh (illness), WR Marquez Valdes-Scantling (abdomen). Bucs — Out: DT Akiem Hicks (foot). Doubtful: WR Breshad Perriman (knee/hamstring). Questionable: WR Russell Gage (hamstring), WR Chris Godwin (hamstring), WR Julio Jones (knee), LT Donovan Smith (elbow).  
Outlook: Mike Evans is thankfully back but what about the rest of the Bucs offense? Something smells at The Licht House. There is just no way a quarterback as good as Tom Brady should be running an offense that has been this terrible. If Joe didn't know better, Joe would have thought Trent Dilfer was quarterbacking Father Dungy's Bucs in Dungy's godawful, embarrassing, irresponsible offense. You remember how Warren Sapp used to say, "Just get me 17 points?" That's what this team has turned into. And as great as the Bucs defense is, there is no way to reasonably believe they can keep this up all season and week after week and save the offense's bacon. If the Bucs' defense continues to allow just one touchdown a game, it would set a new NFL record. To actually expect that is really unfair. The Bucs can't seem to run the ball and they don't have enought receivers worth a crap to catch the ball with all of these injuries (Joe is giving newcomer Cole Beasley a pass.). Scotty Miller catching one pass for four yards logging 52 snaps last week??? That is simply unacceptable. Miller has to bust out tonight or he shouldn't be on the team. And don't get Joe started about Jaelon Darden as a receiver. Joe has no idea if Bucs coach Todd Bowles is ordering Bucs offensive coordinator Byron Leftwich to pretend he's Father Dungy or if the Bucs offense is missing Super Bowl-winning coach Bucco Bruce Arians a lot more than folks anticipated. Something is wrong and Leftwich's future as a head coach may be riding on how he resolves this problem. Joe can assure you if Leftwich does get a new job, he won't have comparable talent on offense. So Leftwich simply has to find a way to kickstart this offense. As for the game itself, Joe expects the defense to ball out again. Kansas City's offense isn't as explosive as it has been and Joe's research says the Chiefs' blocking isn't nearly as good as it had been last year. Huge game for the Bucs. Before the season began, and before you learned Ryan Jensen got hurt, if you knew the Bucs would be 3-1 after playing the Cowboys, slimy Saints, Packers and Chiefs, you'd be OK with that. Joe would have been. And here we are, the Bucs have a chance to do just that.
Fun facts: Bucs quarterback Tom Brady has never been part of an NFL offense that scored less than 20 points in four consecutive games. If the Bucs offense fails to score 20 points today, it will be an embarrassing record for Brady.
Bucs legend Derrick Brooks and Ira Kaufman dive into the Bucs-Chiefs matchup and make their picks.