Cashing In With Julio Jones?
October 2nd, 2022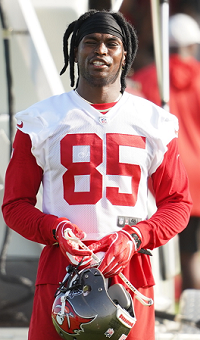 The most thought-provoking line of last week came when Todd Bowles revealed that Julio Jones could have played against the Packers but the Bucs held him out as a move to help his knee heal for the long term.
That's incredibly rare in the NFL. Usually, when a quality player can play, he's put on the field. He wants to play and the team needs him. It's as simple as that.
And consider who the Bucs were playing. The Packers have 13 games per year since Matt LaFleur became head coach in 2019. Green Bay may be the major obstacle to the Bucs nailing down the No. 1 seed in the NFC playoffs.
But there was Julio on the bench, sitting out with suspended Mike Evans and injured Chris Godwin.
The Bucs lost 14-12. Needless to say, the offense was weak.
Today, Julio is supposed to play, per NFL Network and BSPN. If he does and he thrives, including drawing attention from other receivers in a Tampa Bay win, then Joe will have to give Todd Bowles major credit for being patient and getting his team to 3-1 in the healthiest way possible.
If the Bucs lose and Julio looks good, Joe won't be able to shake wondering what could have been last week against Green Bay with Julio in the lineup.
Managing injuries and sometimes preventing them are huge roles of an NFL head coach. Bowles is being put to the test big-time, and keep an eye on that one-legged running back.