An Answer For Slow Defensive Starts
October 5th, 2022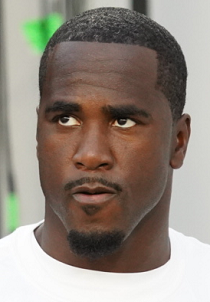 The Tampa Bay defense is on a four-game streak of starting slowly in games.
It's not a coincidence, and starting cornerback Jamel Dean thinks he's figured out what's wrong. Apparently, the Bucs are way too tentative, kind of like a boxer jabbing, moving and waiting for his opponent to strike first.
"I think like for some reason we got a habit of trying to feel people out first, which we shouldn't be doing because it always costs us points," Dean said. "It's like we need to just go out there and just play our game. I don't know why it's like that, but it's almost like a habit that we can't break for some reason. So it's more of just we're feeling guys out, see what they're gameplan is and then once we figure out the gameplan, now it's like, 'Ok, this is what they want to do with us,' instead of just being us and also figuring out what they want to do."
Joe is not one of those people hung up on the defense's slow starts. The Bucs defense was lights out in Weeks 1 through 3 after the opening drive. Sunday night was a different story.
Still, Dean is correct. It needs to be fixed. Spotting points in the NFL is dangerous territory.