The Quiet Disadvantage
September 7th, 2022
BY IRA KAUFMAN
Because they were so good at so many things last year, the Bucs got away with the equivalent of football murder.
The NFL's No. 2 scoring attack and a No. 5 scoring defense had to work overtime every week to compensate for a glaring weakness, a vulnerability that threatens to undermine Tampa Bay this fall.
There's no genteel way to put this — special teams are a major concern.
Yes, again.
My good buddy of 46 years, Rick Gosselin, puts out a highly anticipated special teams review after each season, ranking teams across 22 categories. Tampa Bay finished 29th out of 32 clubs, with Green Bay firmly in the league basement.
After the Packers suffered a blocked field goal and a blocked punt in a divisional-round playoff loss to the 49ers. head coach Matt LaFleur had seen enough. He wasted no time bringing in former Bucs assistant Rich Bisaccia, regarded as one of the league's premier special teams coaches.
The Saints traditionally feature a top-rated special teams unit, so the Bucs are doing themselves a disservice if they trail a division rival in a critical area that can decide several games a year.
The problems are across the board at One Buc Place.
Ryan Succop made only 83.3 percent of his FG tries last year and his longest kick was a mere 48 yards. Rookie Jake Camarda assumes the punting chores after Bradley Pinion averaged only 42.7 yards – last in the league. Tampa Bay's net punting average of 39 yards was four steps from the bottom.
And now, ladies and gentlemen, we come to Jaelon Darden, who returned punts and kickoffs as a rookie. Darden failed to distinguish himself at either task, however, averaging 7.5 yards bringing punts back and 19.9 yards on kickoff returns.
Can't the Bucs do better? Perhaps rookie Rachaad White can provide an upgrade.
"I think we have to take another chance with Jaelon and take a look at him," says special teams coach Keith Armstrong. "I like him as a returner. We've got to do a better job of blocking for him."
That may be true, but Darden hasn't helped his cause with some puzzling decisions and hesitant running. Only 11 of Tampa Bay's 30 kickoff returns last season went for at least 20 yards. That's not nearly good enough compared to the rest of the NFC South. Twenty of Carolina's 30 kickoff returns went for 20 yards or more. Thirty of Atlanta's 47 returns went for at least 20 yards.
Of the 37 kickoff returns by the Saints, 23 went for 20 yards or more.
That's a lot of lost yardage over the course of 17 games.
The last time a Buccaneer returned a punt or kickoff for a touchdown, Micheal Spurlock was bringing a squib kick back all the way against Atlanta. That was in 2010, when Devin White was in middle school.
What makes this situation even worse is the 2021 draft was supposed to accentuate special teams. Joe Tryon-Shoyinka, Darden, K.J. Britt and Grant Stuard didn't make a significant difference as rookies.
Todd Bowles isn't taking special teams for granted. Training camp standout Tyler Johnson is no longer a Buc primarily because he wasn't projected to be a special teams contributor.
Something's got to give. As a team, the Bucs averaged a mere 7.1 yards per punt return, tied for next-to-last. As a team, the Bucs averaged a mere 19.7 yards per kickoff return, tied for 22nd.
Opponents averaged 26.8 yards per kickoff return. Again, lost yardage.
Unless special teams improve markedly, the Bucs will go into most games with a disadvantage. That catches up to you after a while.
It can cost you a win or two — and it can cost a head coach his job.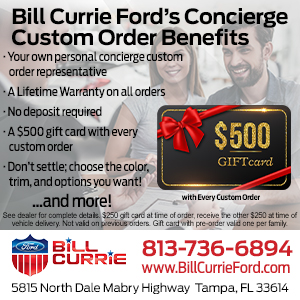 ---
The Annual Season Prediction Episode Of The Ira Kaufman Podcast; Ira Fires Away On 20-Plus Calls