Tampa Mayor Says Keep Sunday's Game In Town
September 29th, 2022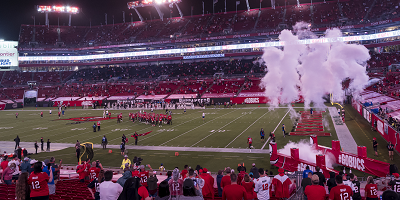 The politicians are on board.
The hurricane is gone and the brutally ugly aftermath remains.
Tampa mayor Jane Castor says things are good enough in her city to play Sunday night's Bucs-Chiefs game at The Licht House, rather than to relocate it to Minnesota.
Will the NFL listen?
Or will the NFL be more concerned with whatever Roger Goodell might perceive to be a bad look hosting a game two hours from where emergency crews are searching for dead bodies and digging out of historic wreckage?
Joe has no answers, but Joe does know the game potentially could be played in Tampa without fans, or with very few fans. Heck, the NFL has tons of experience with that following the COVID years.
Joe isn't saying play without fans, only that it's an easy option if the people in charge think hosting 70,000 fans is too great a challenge to staff with local cops and emergency personnel assisting in southwest Florida.
On another note: we're doing our best to keep the @Buccaneers game here Sunday. I have assured the @NFL that the only disturbance here Sunday is when the Bucs kick ass. 😉 pic.twitter.com/Mwp4EXPUlK

— Jane Castor (@JaneCastor) September 29, 2022