Gutsy Finish From Russell Gage
September 25th, 2022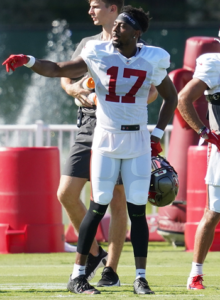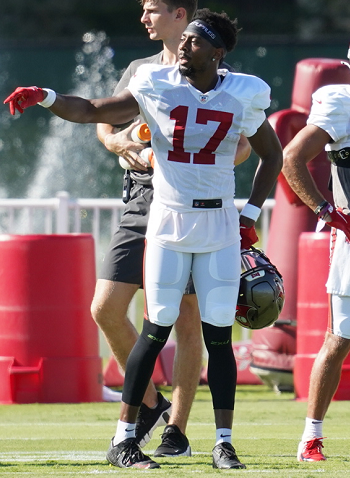 Even after looking like he tweaked his hamstring against the Packers today and never quite looking right all game, newcomer Bucs receiver Russell Gage manned up with a late touchdown and finished with encouraging numbers.
Gage wasn't signed to be a deep threat and he never was supposed to be the Bucs' No. 1 receiver. But he was the latter by default against the Packers.
Gage finished with 12 catches for 87 yards on 13 targets. Yeah, he had a miserable and costly fumble early in the third quarter in Green Bay territory, but Joe is pleased that Gage didn't crumble. He caught five passes on the final drive including that touchdown with seconds remaining.
Joe had been waiting for Gage to do something this season. He finally did today. It just wasn't good enough.
Regardless, Joe expects Gage's performance today will go a long way toward building chemistry and trust with Tom Brady.