Gameday Tampa Bay
September 25th, 2022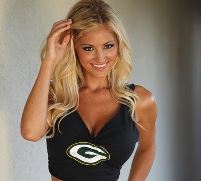 Game 3
Packers (1-1) at Bucs (2-0)
Kickoff: 4:30 p.m.
TV: WTVT-TV Channel 13, NFL Sunday Ticket Channel 717.
Streaming: Fans may stream the broadcast from Buccaneers.com, FOX Sports.com or on a mobile device using the Buccaneers official app, FOX Sports app or NFL+. Geographic restrictions apply.
Radio: Buccaneers Radio Network WXTB-FM 97.9 in the Tampa-St. Petersburg region (Transmisiones de radio en español en WTMP-FM 96.1 y WMGG-AM 1470 en Tampa). Additional stations throughout Florida on the Buccaneers Radio Network can be found here. The game will also be broadcast on SiriusXM Channel 228 (Buccaneers Radio Network broadcast).
Weather: It's going to be hot but not nearly as hot as what Joe had hoped. Per AccuWeather.com, the Packers-Bucs game will begin with a kickoff temperature expected at 88 degrees under sunny skies. It won't cool off much after the game starts as by game's end it should be 84.
Referees: Scott Novak's crew will work today's game and they seem to let players play. Novak and his outfit have the fifth-fewest flags thrown so far this year. If this gang of zebras has any sort of tell, they tend to throw flags more on the home team. Novak's outfit has the fifth-most flags thrown on home teams. Since two games is a short sample size, let's look at his past: Novak has a  history of letting players play. The flags his crew seem to enjoy throwing are false starts, offsides, offensive holding and roughing the passer. Home teams are 18-28-1 in Novak's assignments.
Odds: Per BetMGM, as of Saturday evening, Bucs -1; over/under 42.
Injuries: Bucs — Out: WR Chris Godwin (hamstring), DT Akiem Hicks (foot). Doubtful: TE Cade Otton (personal), LT Donovan Smith (elbow). Questionable: RB Leonard Fournette (hamstring), WR Russell Gage (hamstring), WR Julio Jones (knee), WR Breshad Perriman (knee). Packers — Out: WR Sammy Watkins. Questionable: T David Bakhtiari (knee), WR Randall Cobb (illness), TE Marcedes Lewis (groin), WR Christian Watson (hamstring).
Outlook: The Bucs have all sorts of problems on the front burner, but that doesn't diminish the importance of today's game with the Packers. This game could (if the Bucs can ever turn the offense around) determine homefield advantage for the playoffs. Simply put, if the Bucs are able to pull off a win with their depleted wide receiver corps, the Bucs are clearly the elite team in the NFC. Why? If you can knock off the Packers and are not nearly close to being full strength, you are the King of the NFC mountain until someone knocks you off. But let's not pretend this is a dominant Packers team. Green Bay also has a bunch of issues at wide receiver. So far, they can run the ball. And unlike the past three seasons, the Bucs have not suffocated the run as well. Dallas and New Orleans gashed the Bucs on the ground at times; the rest of the defense is so damn powerful the sort of soft run defense gets lost in the fireworks. Even Bucs coach Todd Bowles and co-defensive coordinator Kacy Rodgers said this week the run defense has to show up today at The Licht House with its work belts buckled. If the Bucs can somehow lasso the Packers' one-two punch of a ground attack in AJ Dillon and Aaron Jones, Joe loves the Bucs' chances.
Fun facts: Packers drama queen quarterback Aaron Rodgers is 1-3 in his career at The Licht House and 3-5 in games played in the state of Florida. In those eight games, Rodgers has 11 touchdowns and 11 interceptions. … Also, Tom Brady hasn't thrown an interception in his last five regular season games against the Packers (he did throw three against the Packers in the 2020 NFC Championship Game). The last time Brady threw a pick against the Packers, was nearly 20 years ago, October 2002. Then, he threw three picks in a 28-10 Green Bay win over the Belicheats.
Breaking down #GBvsTB with @NextGenStats 👀 pic.twitter.com/6c4eKWRvES

— Tampa Bay Buccaneers (@Buccaneers) September 24, 2022
"This defense led by Todd Bowles is on pace to be one of the best in our history maybe."

Week 2 film session with @rondebarber is here 🎦 pic.twitter.com/5rBQRBEeP8

— Tampa Bay Buccaneers (@Buccaneers) September 21, 2022