Five!
September 20th, 2022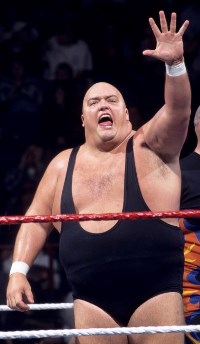 Joe is still stoked how the Bucs pulled a King Kong Bundy on the slimy Saints on Sunday.
For those unaware, King Kong Bundy was a monstrous human being (6-4, 450) who wrestled in the WWF in the 1980s and 1990s. He refused to allow a match to end on a standard three-count. Bundy would pummel his heel to the point that he wouldn't budge with a five-count.
Upon victory, Bundy would rise, hold up a hand with all of his fingers and thumb stretched out and bellow, "FIVE!"
That's what the Bucs defense did to the slimy Saints. They beat the hell out of them so unmercifully, the slimy Saints succumbed to a five-count — five turnovers!
Three picks of America's Quarterback, Mr. Entertainment, Jameis Winston (including Mike Edwards' pick-six) and two fumble recoveries. What a day for the defense.
And again, Joe will remind readers of the money stat from a Todd Bowles defense: Any time the Bucs, since Bowles arrived on the scene in 2019, had three or more takeaways, the Bucs are undefeated (9-0).
Still, Joe would love to hear at on Sunday against the Packers, a Bucs player or coach holler, "FIVE!"