Don't Put Anything Past Them
September 21st, 2022
BY IRA KAUFMAN
Take a bow, gentlemen.
The NFL's No. 1 scoring defense has been on the details relentlessly through two weeks, compensating for a sputtering attack. While Tom Brady is tossing tablets in disgust, Todd Bowles is howling in delight because his marauders just ransacked Dallas and New Orleans on the road.
Now a defensive coaching staff that is operating at peak efficiency is preparing a game plan for Mr. Rodgers, who has been known to sulk when Green Bay struggles.
The back seven of this defense has been so remarkable that even a taskmaster like Bowles has little to quibble about. He can't even apply his trademark sarcasm with a straight face.
What's he going to say to tone-setters like Devin White and Lavonte David? Shaq Barrett's play speaks for itself — loudly. No secondary is playing anywhere close to what the Bucs have put on tape.
Granted, it's very early, but this defensive coaching staff deserves a dinner at Bern's, courtesy of Bowles.
From Kevin Ross (cornerbacks) to Nick Rapone (safeties), from Larry Foote (inside linebackers) to Bob Sanders (outside linebackers), these coaches have maximized the skills of their individual groups.
And isn't that what coaching is all about?
Everywhere you look in this secondary, you see a predator.
Carlton Davis ranks second to White with 14 tackles, defending two passes and adding a fumble recovery. Jamel Dean, whose pick-6 against Rodgers sparked a comeback win in 2020, intercepted Jameis Winston twice in New Orleans.
Antoine Winfield Jr. has 13 stops, an interception and a sack. When he whiffs on a tackle, you're stunned. Mike Edwards returned a Winston pick 68 yards for a score at the Superdome.
Like Edwards, Logan Ryan has been credited with 8 tackles. His forced fumble against Mark Ingram was critical in last week's victory. This defense is doing all the little things right at the moment. That could change Sunday if Aaron Rodgers is on his MVP form, but don't bet on it.
The collective passer rating for the Cowboys and Saints against the Bucs? Try 54.6. A year ago, opposing quarterbacks posted an 85.6 mark. Tampa Bay leads the league with 10 sacks and opponents are converting third downs at a 25 percent clip.
Those are winning metrics.
As a result, Tampa Bay has forged a huge advantage in field position.
The average drive start for the Bucs is their own 34-1/2 yard line. For opposing teams, the average drive start is their own 22.7. That's almost a 12-yard bump in favor of the Bucs every time there's a change of possession.
That's winning football.
This is the 20th anniversary of that magical 2002 season, when Jon Gruden challenged a great defense to be even greater. Derrick Brooks, Warren Sapp, John Lynch, Ronde Barber and Simeon Rice responded with a defense for the ages.
Through two weeks, this one ain't half-bad, either.
The sample size is small and Bowles isn't contending with many injuries on his side of the ball. Still, there's enough defensive depth on this team to survive if some starters go down. And don't forget about the ability of this savvy defensive staff to adapt on a weekly basis.
That 2002 defense dared quarterbacks to throw rather than hand off.
Monte Kiffin's scheme was exquisite against the pass as Brooks earned Defensive Player of the Year honors.
The chants of "defense, defense," will surely ring out at Raymond James Stadium Sunday, drowning out the thousands of Packer fans destined to be in attendance.
Green Bay is a good team and Rodgers is one of the all-time front-runners. When he's humming, Rodgers is all-world. But when things go awry, he can lose interest in a hurry.
It's the job of Tampa Bay's coaching staff to make Rodgers pout.
At this point, I'm not putting anything past 'em.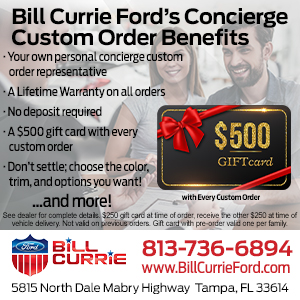 ---
Ira Kaufman Talks Defensive Dominance, Running Backs Mysteries, Tom Brady Changes, Short Yardage, And Much More