All 25 NFL.com Experts Omit Tom Brady, Todd Bowles From Season Honors Vote
September 3rd, 2022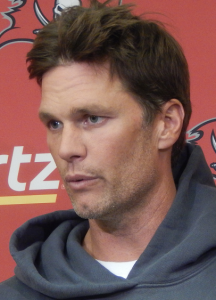 This reminds Joe of when 36 of Peter King's closest friends stiffed Buccaneers GM Jason Licht.
How could 10 NFL head coaches get a 2022 Coach of the Year prediction vote from 25 NFL.com experts   — media types and former players — and not one coach is Todd Bowles?
Joe's not sure. So not one thinks the Bucs will march to 13 wins again? That's rather odd considering three of those same experts pick Tampa Bay to win the Super Bowl, and about 75 percent picked the Bucs to win the NFC South.
Even more rich is Tom Brady not getting one vote from the 25-person panel predicting him to be the 2022 MVP or offensive player of the year.
Joe was glad to hear a voice of reason talking about some of this data on SiriusXM NFL Radio. That would be former Bucs rock star general manager Mark Dominik.
Dominik made it clear that he believes every thinking expert should have the Bucs as his or her projected winner of the NFC South. For Dominik, it's very much about Tom Brady's impact versus Jameis Winston's.
But imagine that; not one "expert" thinks Brady will win MVP, while seven — Seven! — quarterbacks not named Brady received votes.