Up For The Challenge
September 17th, 2022
BY IRA KAUFMAN
Like father, like son. Only better.
Selected in the first round of the 1999 draft, Antoine Winfield was a very good NFL cornerback for 14 seasons, earning three Pro Bowl berths. At the tender age of 24, Antoine Winfield Jr. has already established himself as one of the league's premier safeties.
And he's just getting started.
Jason Licht has made plenty of savvy decisions as GM of the Bucs — selecting Winfield in 2020 ranks near the top. Nine corners or safeties had already been chosen when Winfield came off the board at pick No. 45.
Two years later, Winfield ranks as the only Pro Bowler among those 10 defensive backs. His peers just voted him the No. 75 player in a league with more than 1,500 participants.
"He's just a good dude who does everything by the book the right way," says teammate Carlton Davis.
Winfield opened the 2022 season by registering Tampa Bay's only takeaway against Dallas as Dak Prescott floated a pass under pressure.
In his short tenure with the Bucs, Winfield has emerged as a heady defensive leader.
Former safety Todd Bowles loves chess pieces in his secondary and he's moving Winfield all over the field to capitalize on his versatility. He never took a breather Sunday night, playing all 69 snaps against the Cowboys.
"He's a football player," Bowles says, "just like his dad."
Winfield is now getting an opportunity to shine from the slot, where Ronde Barber thrived as a play-maker. On the night Winfield became a Buccaneer, ESPN analyst Louis Riddick gushed about Winfield's wide-ranging skill set.
Turns out Riddick was correct.
Winfield rates as one of the better tacklers on Tampa Bay's defense, a necessary trait for any nickel back. He has been challenged by Bowles and safeties coach Nick Rapone to post more picks this fall.
"He has to get the football," Rapone says. "The great safeties get the football. The Ed Reeds, the Rod Woodsons, they get the football and that's what we're looking for. That's what will make him great."
For the moment, he's pretty darned good.

Returning to the Superdome on Sunday should bring back special memories for Winfield. As a rookie against the Saints, he turned in one of the biggest plays in franchise history.
With New Orleans already ahead 20-13 late in the third quarter of a divisional-round playoff matchup, tight end Jared Cook caught an 8-yard slant from Drew Brees on third-and-2, crossing midfield.
It appeared New Orleans was poised to extend its lead to at least 10 points.
But it never happened. Beaten on the play, Winfield continued to hustle. He punched the ball out of Cook's arms and Devin White recovered the critical fumble. After the momentum shift, Tampa Bay scored the game's final 17 points en route to a championship run.
Without that takeaway, the 2020 Buc season was very much in jeopardy.
Tampa Bay coaches have come to rely on Winfield to make the right reads. He's always been around the football and if Game 1 is any example, Winfield is heading for another Pro Bowl designation.
Next up: Jameis Winston.
"He did a great job for us," co-defensive coordinator Larry Foote said of Winfield's Game 1 effort. "We weren't surprised by how he played."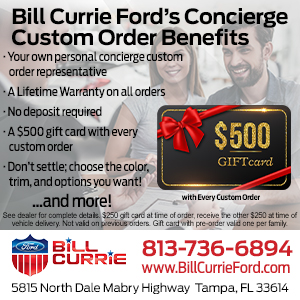 Watch Sunday's Bucs-Saints game with Ira at Big Storm Brewery in Clearwater!
All ages welcome!!
Ira arrives about 12:15 p.m. About 75 covered outdoor seats, or sit inside the beautiful taproom. Florida's best craft beer meets a special menu. BigStormBrewery.com.