1980s Lenny
September 20th, 2022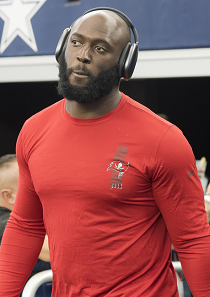 Old-ass Bucs fans remember James Wilder amassing 772 carries for 2,844 yards through the 1984 and 1985 seasons.
That kind of running back punishment is unheard of in today's NFL.
Wilder played another five seasons and was never the same healthy player and never got more than 190 carries in a season. That's no surprise. That kind of workload is an invitation to a body breakdown.
In his 2017 rookie season, Leonard Fournette was an old school workhorse with 268 carries in 13 games, the highest single-season total of his career.
This year? Fournette is on pace to carry the rock 384 times. That's no typo.
If that happens, well, it won't happen because Lombardi Lenny's body would be shot before he hit that total.
Joe is not calling Fournette soft; Joe's just being realistic. At some point the Bucs must ease up on Fournette's workload, or they'll be forced to.
There are only a few freaks in the modern era who have carried the rock more than 350 times in a season. And Joe's not comparing Fournette to Adrian Peterson and Derrick Henry.
That's why teams have a committee or a 1-and-1a approach to running the football.
Joe is very curious to see what the Bucs do Sunday against Green Bay. Confidence in rookie backup RB Rachaad White seems flimsy at best. He was at three yards per carry in the preseason and has just 15 yards on 8 carries in the regular season.
Ke'Shawn Vaughn is a capable runner but he's been deactivated on gamedays. Giovani Bernard is hurt — again.
---
Ira Kaufman Talks Defensive Dominance, Running Backs Mysteries, Tom Brady Changes, Short Yardage, And Much More