With Tom Brady Out Of The Pocket, It's The Bucs Who Are Scrambling
August 18th, 2022
BY IRA KAUFMAN
"Least of our concerns," my butt.
A week after Jason Licht tried to minimize Tom Brady's absence, Buc Nation has every right to be concerned about the mindset of No. 12. Panic?
Absolutely not. Concern? You betcha.
When the head coach says he's not sure about the future of his most impactful player, that tells you all you need to know about the level of anxiety sweeping through One Buc Place less than a month before the NFL starts keeping score.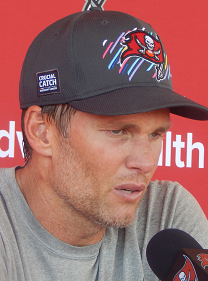 Where is Tom Brady? The Bucs aren't saying. At this point, you have to wonder if they know whether he's home, on a beach or sprawled on a yacht off the coast of Italy with George Clooney.
When is Brady coming back? The Bucs aren't saying.
According to Todd Bowles, this was all supposed to be worked out before training camp started. You'd think a firm return date would have been part of the arrangement and excused absence.
If Bowles knows, he's not saying. If he doesn't know, that's more ominous.
The head coach of this football team is tied up in knots trying to explain the details of Brady's hiatus.
At this point, it's fair to ponder whether Brady is coming back at all. That shudder you just heard came from thousands of Buc fans who don't want to contemplate life without Brady this fall.
The odds are Brady will return to the practice field before the Week 1 matchup at Dallas — but that's no longer a given. If he returns, he'll be asked to explain his absence. Brady will be polite and say
that he's 100 percent focused on the Cowboys.
Next question.
Real-Time Concern
The issue at the moment, and it is an issue, is Tom Brady is not 100 percent focused on the Cowboys. He's not even 100 percent focused on his own football team.
This column will rightfully be regarded obsolete next week if Brady returns.
But consider this: as of Thursday, the Browns have more certainty regarding the availability of Deshaun Watson than the Bucs have regarding Tom Brady.
That's a sobering thought.
Successful NFL teams embrace certainty. They yearn for a play they can call with confidence on third-and-2. They work on handling crowd noise and inclement weather. Doubt and distractions are enemies to be overcome.
Tom Brady, the best to ever do it, is now a humongous distraction.
He's a source of apprehension Todd Bowles did not need amid the great expectations surrounding this franchise.
At the age of 45, Brady appears to be experiencing a midlife crisis. He's no longer all-in, nor can he claim to be. That's not a death knell for a roster this talented because Brady can report back during Dallas week and still end up contending for league MVP honors.
He's that great of a player. But at the moment, Brady has his coach and his organization scrambling.
Bowles doesn't quite know what to say, yet his body language says it all.
He's uncomfortable talking about his legendary quarterback, and that's a position none of us could have imagined a month ago.
There are no indications Brady is hurt or suspended, yet he remains apart from his teammates for an extended period. His coach says he's not sure precisely when Brady is returning.
Does that sound like the least of Jason Licht's concerns? It sounds more like the biggest story in the National Football League.
Until it's not.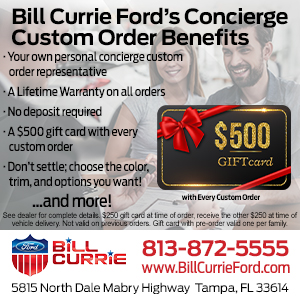 ---
Enjoy today's Ira Kaufman Podcast! Ira Kaufman Talks Tennessee Highs & Blues, Tom Brady Fallout, Roster Tweaks And Priorities, And More