Todd Bowles Talks Cade Otton Progression
August 12th, 2022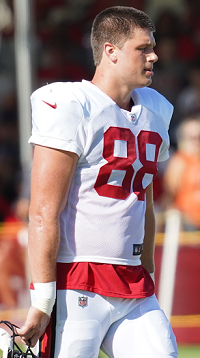 The Bucs' rookie tight end, the first pick of Round 4, appears to be well ahead of the curve for a guy who got a late start.
Joe even noted the other on Wednesday that Tom Brady seems to have a bond with the young man out of the University of Washington.
SiriusXM NFL Radio host Pat Kirwan, the former Jets linebackers coach and personnel chief, remarked to head coach Todd Bowles that Otton got an awful lot of snaps in practice and looks like a player.
"He's a good football player," Bowles said. "We think he's a very good football player. We don't know how he's going to contribute but we believe he's going to contribute. He just keeps getting better and better. And he missed the entire spring [injured] so all of this is the first time out for him. … The more he does, the more reliable he is, the more we trust him. Right now, he's a bright player, he's a cerebral player, he understands offensive football and what defenses are trying to do to him."
It certainly helped the discussion that Otton laid out for a diving catch in 7-on-7 work against the Dolphins on Wednesday. Captured here on YouTube. That's not a catch Luke Stocker would make, or perhaps even O.J. Howard.
Joe has heard that Otton is getting a lot of love inside the walls of One Buc Palace for his all-around game, meaning he can block.
What a score it would be if Otton can catch some meaningful passes this season.