Todd Bowles Addresses Leadership Without Tom Brady
August 14th, 2022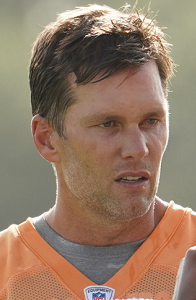 Without legendary Tom Brady in the house last night, the guy who raises every teammate's game, how did the Bucs fare when it comes to leadership?
Joe asked head coach Todd Bowles today.
Was there a leadership void, Coach? And if so, who stepped up to fill it?
"No. I thought the guys did a great job," Bowles said. "With the vets not playing on the sideline, there was a lot of coaching going on. Blaine's a leader; [Gabbert] led the offense very well. Gio [Bernard] is a leader. He did a good job. And [Robert] Hainsey is stepping up being a leader being on the offensive side of the ball.

"I thought [edge rusher Anthony] Nelson and [linebacker] K.J. [Britt] did a very good job defensively. But there was a lot of coaching on the sidelines from the guys that didn't play, so I didn't feel that void."
Joe is glad Bowles named names, and the names are interesting choices.
Hopefully, the Bucs won't have to get used to gamedays without The Goat.