NFL Network Schedule For Bucs Preseason Opener Against Miami
August 8th, 2022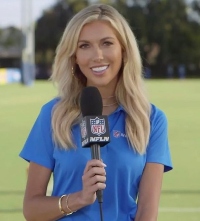 For Bucs fans who forget to set their DVR to WFLA-TV Channel 8 for Saturday's preseason opener against the Dolphins, NFL Network has you covered.
The NFL Network, if it is not carrying a preseason game live, always rebroadcasts every preseason games on tape-delay. The Bucs are no exception.
For locals who want to watch the game again or don't DVR the original broadcast, or for fans out of town, the NFL Network will rebroadcast the Dolphins-Bucs game twice next week.
The first rebroadcast will be Sunday morning, Aug. 14 at 7 a.m. The second rebroadcast is scheduled for Tuesday morning, Aug. 16, at 3 a.m.
Set your alarm clocks and digital recording devices accordingly.