Happy Birthday, Ira Kaufman!
August 11th, 2022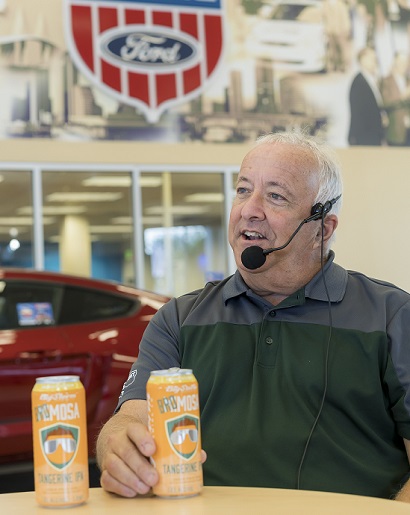 A standing ovation is in order for JoeBucsFan.com columnist and radio/podcast legend Ira Kaufman. Happy birthday, Ira!
The Sage of Tampa Bay Sports today turns 83 today and doesn't look a day over 68 years old. How does he do it?
Ira's secret is weekly hours on the tennis court, Big Storm beer, nimble aerobic workouts around the Bay area's finest buffets (and the not so fine) plus a plethora of moves in crowded Publix aisles. He's also been known to walk his beloved dog Cosmo and slice a dozen bagels at a time with his iron grip.
You may see Ira driving to and from One Buc Palace today in his luxurious 2020 Ford Escape from Bill Currie Ford — cherry red.
It's hard to believe that Ira is in his seventh year at JoeBucsFan.com. That's more than 10 percent of his illustrious career (barely) at JoeBucsFan world headquarters. Joe sure hopes Ira can make it to 100, and at least keep working until the Bucs and/or Team Glazer makes the bold and correct move to put Ira in the Buccaneers Ring of Honor.
C'mon, Team Glazer. Will there ever be another Ira?
You can send Ira birthday love in the comments below, or hit him up on Twitter @ikaufman76.
Joe still can't believe the Tampa Bay Times bought The Tampa Tribune six years ago and made the bonehead move of kicking Ira to the curb in a matter of minutes. That's on par with drafting a kicker in the second round or cutting Darrelle Revis in his prime.
Joe asked Ira if he wanted today off.
Ira's reply? "Not happening."