Gronk Question Doesn't Get A "No" From Bucs GM
August 26th, 2022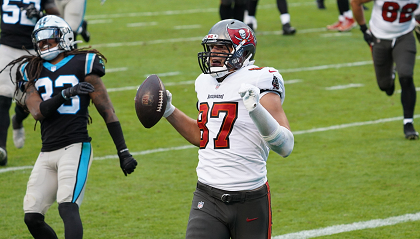 Buccaneers general manager Jason Licht was served up an easy yes-or-no Rob Gronkowski queston and wouldn't bite the apple with authority.
Even though Gronk said, "I'm done with football." And even with a Gronk retirement party scheduled in September, Licht didn't seem comfortable saying Gronk has moved on from football this week during the Bucs honcho's visit to The Dave Pasch Podcast.
Dave Pasch: Do you still have a feeling that Gronk will return or do you feel like this is it, he's really done?
Jason Licht: You know, he puts himself out there a lot on social media, it looks like he's having a hell of a time. I'm not crossing my fingers on this one. We'll have to see what happens.
Yes, we will have to see. Just when Joe officially turned the page on Gronk, Licht has prompted Joe to continue the fantasy.
As Joe always says, hopefully the Bucs have no need for Gronk this season.