Gameday Tampa Bay
August 20th, 2022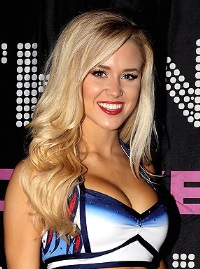 Preseason Game 
Bucs at Titans
Kickoff: 7 p.m.
TV: WFLA-TV, Ch. 8, NFL Network. The NFL Network broadcast is subject to a local blackout. (Game will be rebroadcast Thursday, Aug. 25 at 4 p.m.)
Streaming: All NFL preseason games are available via NFL+.) The game will also be streamed on Buccaneers.com (geographic restrictions apply).
Radio: Buccaneers Radio Network WXTB-FM 97.9 in the Tampa-St. Petersburg region. (La transmisión de Bucaneros en español se puede escuchar en WQBN 96.1 o 106.7 FM y 1300 AM.) Both feeds will be streamed on Buccaneers.com (geographic restrictions apply). SiriusXM Channel 380.
Weather: Not bad football weather for August in Music City. The game is expected to have a kickoff temperature of 83 degrees with a 51 percent chance of rain, per AccuWeather.com. That should drop to 77 by the game's end and the rain chances will decrease throughout the game.  .
Outlook:  There needs to be a lot of questions answered for this game as the Bucs inch toward the regular season. Is Robert Hainsey capable of being the starting center. The Bucs say yes. Most fans scream no. If Hainsey can handle beastly Titans defensive tackle Jeffery Simmons tonight, it will go a long way to perhaps calming fans down. The same goes for left guard. Who wants it? We are roughly three weeks from the regular season and that position is still wide open. Joe is also keen to watch the wide receivers. A rotten game by a receiver tonight could spell doom in 10 days when the rosters have to be shaved to 53. And for crying out loud, please stay healthy Bucs. Way too many injuries already this summer!
Odds: Per BetMGM.com Bucs +3.