Unselfish Times
July 26th, 2022
BY IRA KAUFMAN
The Bucs are eager to welcome their veterans to Tranquility Base.
As Tampa Bay prepares for the 2022 season, this franchise has every right to pat itself across the shoulder pads for a lack of drama heading into training camp. There are injury concerns and some keen competition for starting jobs, but there's no discernible turmoil hovering over One Buc Place.
What a wonderful world.
In large part, that's because this roster is teeming with team-first players. Start with Mike Evans and Chris Godwin. Both are the antithesis of diva wide receivers throughout the league who demand more money and more targets.
It's not a stretch to suggest Vita Vea would like more snaps, but he's not going to complain in public. It's obvious there's an unwritten code around these parts — all for one and one for all.
Who wrote the rule? Who else?
Instead of stretching the salary cap to the limit, Tom Brady takes less and asks his teammates for more. Instead of sailing through camp at half-speed, Brady is on a full spring toward an eighth championship.
Let's also look at the No. 2 position in importance behind quarterback. At left tackle, the Bucs have Donovan Smith, who has missed only two games in seven seasons. He has improved significantly in recent years, allowing only one sack during the 2021 regular season.
Smith's base salary for the next two seasons — $15,750 million and $15,250 million — represents middle-of-the-pack money for the position. Smith, who could be an unrestricted free agent in 2024, is no longer a middle-of-the-pack player.
He's a very good player. In fact, he's a better left tackle than Chiefs malcontent Orlando Brown Jr., who hasn't signed his franchise tag and won't be reporting to KC camp.
The Chiefs sent a first-round draft pick to the Ravens to acquire Brown, who struggled in pass protection last season. He allowed four sacks to Smith's one while blocking for a far more mobile quarterback than Brady.
Trent Williams is the NFL's highest-paid left tackle, agreeing to a 6-year deal with an average salary of $23 million.  While Williams is better than Smith, no argument there, he's a lot better than Brown. The Chiefs made Brown a lucrative long-term offer, but he declined. He wants Trent Williams money and he thinks he has all the leverage because protecting Patrick Mahomes is a priority that can't be overstated.
Let's say it again — Brown isn't as good as Donovan Smith but he wants to be paid 150 percent of Smith's salary.
Stable Winners
The Bucs don't have those kinds of distractions. If Rob Gronkowski decides to play, he'll be welcomed back to Tampa, no questions asked. If Gronk remains retired, Kyle Rudolph and Cam Brate can get the job done … not as well as No. 87, but adequately.
Todd Bowles will have every chance to run this camp his own way, without holdouts or whack jobs like Antonio Brown. Should anyone drift out of bounds, Brady's there to demand toes on the line.
After a long stretch marked by volatility and losing, this is one of the NFL's most stable franchises. Brady deserves much of the credit, but Jason Licht's emphasis on character in the draft has paid dividends.
If you're looking for trouble, you've come to the wrong place.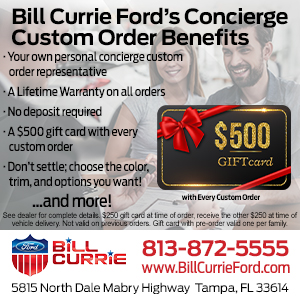 Enjoy last weekend's Ira Kaufman Podcast. Ira talks Kyle Rudolph, training camp changes and a lot more.