Tom Brady Takes A Shot At Frosted Flakes
July 14th, 2022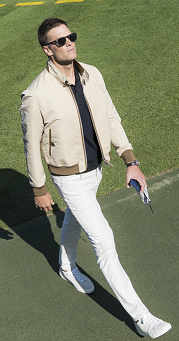 Tom Brady, who endorsed Subway sandwiches last year, took a shot at another American institution known for its questionable nutritional value.
Yes, Brady is a militant about what he consumes but he often tries to create the impression that he's not strict about his diet. It's a silly exercise, but he did it again during his May chat with Variety that published today.
I think people assume that you're a strict eater.

Tom Brady: It's not even about the diet. You've got to see the process of food being grown. Just because it's in a grocery store doesn't mean it's food. My view of food is, like, I need things that are going to give my body what it needs. Does that make sense? I don't want calories. If I need nutrients, I need that from soil. It's not going to be from Frosted Flakes. Now, because they sell it in a grocery store, people correlate that to "I'm going to get food." In my view, that food would have never allowed me to play football until I'm 44.
Well, it's a safe bet that Tony The Tiger won't be signing with the Bucs in free agency, even if he can chase down quarterbacks.
Brady's shot at All-American breakfast cereal Frosted Flakes is a tough one. Its primary ingredients are milled corn, sugar, malt flavor, plus a ton of added vitamins and minerals. Joe realizes Brady probably would prefer a bowl of baked organic blue corn chips with raw cane sugar and almon milk, plus a grain-free kale waffle for breakfast, but don't come after Frosted Flakes.
What next? Will Brady call Wheaties "the breakfast of losers."