"The Most Humble Superstar I've Ever Met"
July 11th, 2022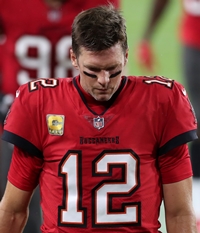 Joe likes every potential person of influence who encourages Tom Brady to keep playing until he can't perform at a high level any longer.
Brady needs more people like that in his life. 'Just keep playing, Tommy.'
NBA playing and broadcasting legend Charles Barkley is one of those guys in Brady's circle, and Joe hopes Brady hears Barkley's calls for him to stay on the field indefinitely while he's playing well. After all, Barkley succeeded where Brady hopes to: as a top analyst in his sport.
While it's all-in Bucs with Brady for 2022, Joe still holds out plenty of hope for Brady playing in Tampa in 2023.
Barkley joined NFL Network recently and shared his plea for Brady to keep going and passionately explained that the ability to be an active and great player is a treasured gift, so Brady should exhaust it until he can't. Barkley was busy at an amateur golf event this weekend that draws a lot of NFL participants. Brady wasn't playing, but Barkley has been around Brady at The Match tournaments and elsewhere.
"He's the most humble superstar I've ever met," Barkley said of Brady, before lumping hockey great Wayne Gretzky in the same category. Barkley said he always brings up Brady and Gretzky when he's asked about humble sports celebrities.
Joe knows all the speculation out there, but would anyone really expect Brady to hang it up if he has a good healthy season?
Imagine how hard it would be for Brady to know he's a top-5 quarterback while traveling to call, say, a Matt Ryan-Dak Prescott matchup for FOX.