Will Rob Gronkowski Really Retire?
June 22nd, 2022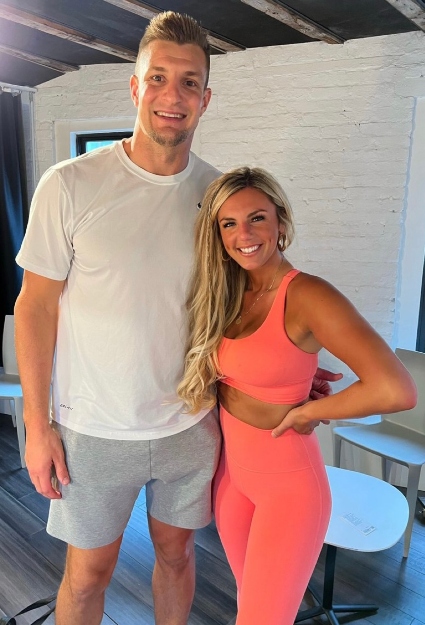 Color Adam Schein highly suspicious.
So as we all know, Bucs foot-rubbing tight end Rob Gronkowski put out an Instagram post that he's done (again) with the NFL. OK, fine, someday that will happen with Tom Brady too. No, really.
But minutes after Gronk announced his retirement, Gronk's agent, oily Drew Rosenhaus basically told Mike Florio and Adam Schefter, "Whoa, whoa! Hold up! Gronk could easily play again," in so many words.
This is just part of the reason Schein, the popular radio and sports television personality and star of "Schein on Sports" heard on SiriusXM Mad Dog Radio and "Time to Schein" on CBS Sports Network, is suspicious of the alleged retirement.
Schein has a very strong hint that Gronk will return this year. Why? Mainly because Gronk put up strong numbers last year and Gronk still has football left in him.
Joe has long maintained Gronk doesn't want to get beaten up in training camp. This retirement-maybe announcement yesterday just tells Joe that Gronk has no burning desire to abuse his body in July and August.
And if that is the case, of course Joe would still welcome him back. Even if a mid-season unretirement happens, Gronk some of the time is a whole lot better than Gronk none of the time.
You can see Schein's full take in the CBS Sports Network video below.
Is Gronk really retiring? @AdamSchein weighs in ⬇️pic.twitter.com/OT2HbKVcwS

— CBS Sports (@CBSSports) June 21, 2022