Tom Brady Pledges "Every Bit Of My Physical, Mental And Emotional Being"
May 13th, 2022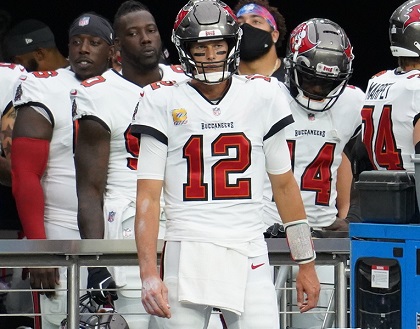 Of course Joe was paying attention when Tom Brady won the 2022 Laureus Lifetime Achievement Award!
It's quite an international honor. So it's no surprise that Brady even agreed to get all dressed up and participate in accepting the award.
Brady made a speech and sounded like a guy about to play his final football season — and a guy ready to make that season his focused ever.
"You know I'm at an age where it's really unchartered territory, which I'm totally fine with. I'm pushing myself to the limits. I'm seeing what I'm capable of as an individual," Brady said. "But obviously what I bring to a team is the most important thing. And what I want to bring to the team is, you know, this year, every bit of my physical, mental and emotional being to put our team in the best possible chance to win week in and week out. So it's a big task. The training's started. The competition is tough but I wanted to step to the starting line one more time and see what I could do."
Predicting Brady's next move is like guessing the exact minute it will start raining in Valrico on a summer day. But it sure smells like Brady is gearing up for one final and fiercely determined run to go out on top with the Bucs.
And maybe that's why he showed up for a Bucs spring conditioning session/practice last week.