Suprising Ex-Buc Surprises Patrick Mahomes
May 31st, 2022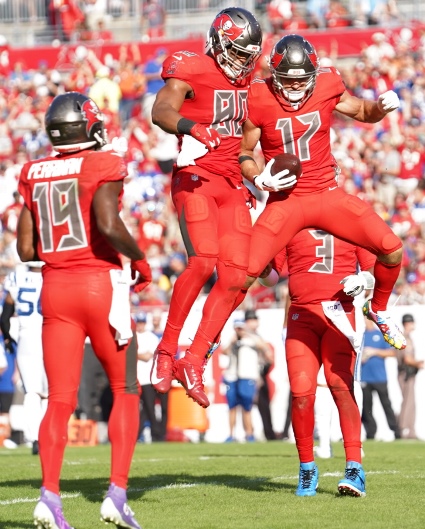 When you have a crazy-deep position group, it's inevitable that a good player will leave the flock and succeed.
It seems former Bucs receiver Justin Watson could be that guy. Tampa Bay's fifth-round draft pick in 2018 quickly signed with the Kansas City Chiefs in February after his time on the Bucs' practice squad expired.
After a couple of rough routes that ended in interceptions in 2020, Watson was buried in Tom Brady's doghouse  on the bench before a 2021 injury.
Per TheAthletic.com's pay-per-view website, Watson has been catching deep touchdowns through Chiefs spring practices and wowing Patrick Mahomes in multiple ways.
"He's been a pleasant surprise for me," Mahomes said. "That dude can roll. He came down to Texas. I threw with him the first day, and I called (general manager Brett) Veach and I was like, 'Wait, how fast is this guy?' He was running so fast that I was late on my throws. He's had two great days."
How funny would it be if the Chiefs ended up replacing Tyreek Hill with Watson? Highly doubtful, but Joe would get a laugh.
Watson, 26, certainly has plenty of speed, and he had strong coaching under the Dirk Koetter and Bruce Arians regimes. Plus he got to learn from Mike Evans, Chris Godwin, DeSean Jackson and Antonio Brown, as well as Tom Brady. Say what you want about Jackson and Brown, they were well known for embracing and teaching young players.