Five Primetime Games And A Mini-Bye Before The Rams
May 12th, 2022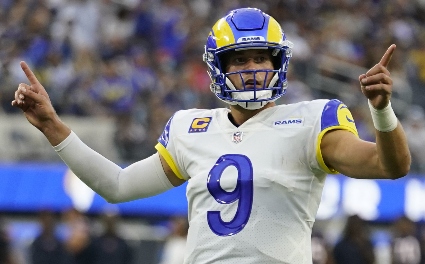 The rematch is set: Rams-Bucs at The Licht House on Sunday, Nov. 6, at 4:25 p.m.
And the Bucs should have more than just a home-field advantage.
Tampa Bay's prior game is at home on Thursday Night Football against the Ravens. So they'll have a full 10 days rest before facing the Super Bowl champs. This should be a huge edge for the Bucs at that time of year — when it's Week 9 and the team hasn't had its bye yet.
And guess who and where the Rams play before coming to Tampa. They're at home against the 49ers in their own rematch of the NFC Championship game against their No. 1 division rival.
It's not even June and this is a must-win game for the Bucs. After the Rams, Tampa Bay heads to Germany against the lowly Seahawks before their Week 11 bye.
The Bucs got a gift from the football gods with this Rams setup, though not with their brutal four-game stretch to start the season.
Despite the marquee Rams-Bucs matchup for the last two Super Bowl winners, it's not a primetime game, though it could be flexed into one. The Bucs already have five primetime affairs — five! — on the opening schedule, and currently six total nationally televised games (which includes the Seahawks game in Munich). An additional primetime/nationally televised game can be flexed.