Bucs Play On Christmas Night!
May 12th, 2022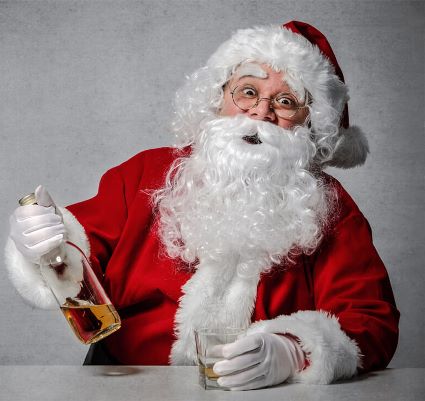 Merry Christmas!
The Bucs will make history this year whether Tom Brady retires or not. The Bucs will play a rare Christmas night game — in Arizona against Kyler Murray and the Cardinals.
Joe is absolutely stoked about this! For years Joe griped while sitting on his recliner surfing through a bunch of nothing programming on Christmas grumbling about why in the world would the NFL let such an opportunity pass and not have football games on Christmas?
(Joe also groaned about no bowl games on Christmas but didn't protest too loudly and risk angering the football gods and have them subject America to a rebooted version of the Blue-Gray Game. That was almost as bad as no football.)
And not only did the NFL get wise this year and give us football on Christmas, but a night game! How friggin' awesome is that? First a game in Munich (brost!) and now Christmas night! What did Team Glazer do for Roger Goodell to have such a cool schedule?
Joe has a soft spot in his heart for Christmas football and knows plenty about the infamous Dec. 25, 1971 double-overtime AFC playoff game between Miami and Kansas City. Ira is still in pain over that. That day marked the very first time the NFL had football on Christmas.
This is almost too good to be true. Football on Christmas. And Bucs football! Merry Christmas indeed!
And Joe doesn't want to hear any whining about no family time. Joe understands if this conflicts with religious convictions. No issue there.
But if folks are whining that they don't get to spend Christmas with their family, sack up! You've got 364 other days you can plan a family gathering. Cops and firemen work Christmas, too. So do hospital workers. Our Armed Forces men and women will be stationed overseas. Think they all want to be with their families? All Children's Hospital will have kids admitted on Christmas. Think they want to be there?
Suck it up. You can act like a man! What's the matter with you?
Where is Rachel Watson with some mistletoe when you need it?
Ho, ho, ho ho!