New "It Factor," New Approach
April 27th, 2022
BY IRA KAUFMAN
There's a changing of the guard going on at One Buc Place — and I'm not talking about Shaq Mason replacing Alex Cappa.
The transition from Bruce Arians to Todd Bowles is fully underway as Jason Licht tweaked his draft board to reflect a new direction. For those wondering whether the Bucs will try to fill a perceived position of need Thursday evening, here's what Bowles has to say about Round 1:
"It's extremely important to take the best player."
Translation? We might go in any direction … except quarterback.
Senior advisor Tom Moore is now answering to a new football boss. After working with Bowles for two seasons in Arizona and the past three years in Tampa, Moore has no doubt the Bucs are in good hands.
"Todd's going to do a great job," Moore told me at the Arians Foundation charity event. "I've coached with him and he's a great communicator and a hard worker. He's got the 'it' factor. I don't know what that is, but Todd's got it."

Arians looks like a contented man with a huge weight lifted off his shoulders.

"I'm happy for Bruce," Moore said. "I told him tonight that he looks 20 years younger. He'll be a tremendous help to Todd and the whole thing's fantastic. As for me, I'll be wandering around during the draft. I won't be in the room, though. The room's for the big boys. I'm 83, I feel like I'm 53 and I act like I'm 33."
Safeties coach Nick Rapone saw the Bucs sign veterans Logan Ryan and Keanu Neal in the offseason. Antoine Winfield and Mike Edwards return as the last line of defense, but ascending safety Jordan Whitehead signed with the Jets as a free agent.
"In the past, Ryan and Neal have been solid players in this league," Rapone said. "As far as Jordan is concerned, I love the kid. Absolutely he was getting better, but this is the NFL and you can't keep everybody. I'd be surprised if he doesn't do fantastic things in New York."
Rapone has been coaching somewhere at some level for five decades, including eight years under Arians as an NFL assistant. Along the way, he's learned a few things about the pro game.
"In the NFL at the end of the day, a lot of things have to happen," he said. "No. 1 is your team has to stay relatively healthy. The other thing is that in the NFL, if you don't win the Super Bowl, it's not a successful season.

"That's where we are now. Every year, you have a chance to change your team with free agency, the draft and trades. In this league, there's only one thing that matters — the trophy. If you don't hold that up at the end of the season, you're just like everybody else."
Bowles will lean on the experience he gained during his 4-year stint as head coach of the Jets. He averaged only six wins, but now he has Tom Brady executing the offense instead of Sam Darnold and Bryce Petty. Bowles said he spent some face time with Brady last week in between prep work evaluating draft prospects.
"I've got my head down and nose to the grindstone," Bowles said. "Bruce and I talk all the time and me and Byron (Leftwich) talk every day. I'm not trying to be the OC."
In New York, Bowles was often criticized for poor clock management decisions. If necessary this fall, he could lean on Arians for advice during tense situations on game day.
But will Arians be on the field or in a Raymond James Stadium suite?
"I think when it comes to a bad call and you need to cuss out the referees," Bowles said, "he'd be ideal."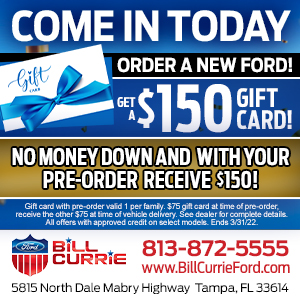 Enjoy the latest draft deep-dive on the Ira Kaufman Podcast!