Buccaneers Season Tickets Are Available
April 27th, 2022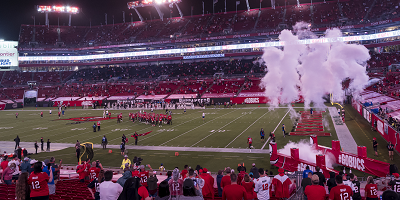 Interesting advertising is popping on the Buccaneers' official website tonight.
Big digital banners on the team website are hitting fans with the message, "Limited Season Passes Available."
Earlier this year, the Bucs formally were asking fans get on "the Buccaneers Season Ticket Priority List," if they wanted a shot at season tickets. The team said the list "provides an organized and fair process for fans to have access to Buccaneers season tickets if and when they become available."
So given how the advertising looks tonight, it seems the Bucs may have burned through the list and still have tickets to sell.
Five weeks ago, TampaBay.com reported that the Bucs are demanding first-time season ticket buyers to purchase two seasons worth of tickets, and lower bowl purchases require a Florida driver's license.
Tom Brady, of course, is only signed for the 2022 season. So a potential exit by The Goat and a huge financial commitment might be scaring a lot of newbies away.