Bucs To Play In Germany On Sunday, Nov. 13
April 20th, 2022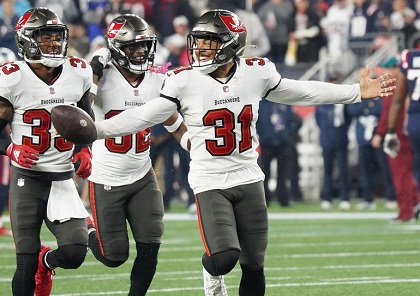 If you believe the U.S. Consulate in Germany, then this is official.
The Bucs are on the calendar for their Munich game on Sunday, Nov. 13, per the government Twittering below.
Will it be an early-morning (U.S. time) game as is done with the England NFL games? That's unclear but certainly likely.
For those wondering, a typical mid-November afternoon in Munich brings a high temperature of 48 degrees.
What's interesting is the Bucs will have a bye week after that and return for Thanksgiving or Thanksgiving weekend. That's a late bye, which is usually a good thing. The Rams had the same bye week in 2021.
The NFL is expected to release its full 2022 schedule in about three weeks.
2/2 met to discuss the playbook for the NFL's engagement in Munich during the run-up to the Nov. 13 regular season game #AllianzArena and the @buccaneers…! #AmericanFootball #USinBavaria

— US Consulate Munich (@usconsmunich) April 7, 2022