"You Gotta Take Stock"
March 29th, 2022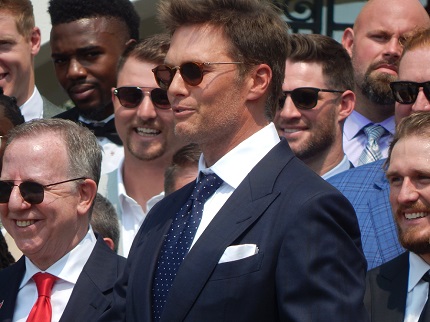 Long-time Bucs fans have ridden quite a roller coaster with Team Glazer as owners.
They quickly demanded a new stadium and were determined to transform a miserable franchise, and they got the job done on both fronts in a hurry.
Then came the historic championship run and the legendary stretch of suffocating defense. And next was the league-changing trade for Jon Gruden when the Bucs coughed up four premium draft picks.
After all that glory, the wheels fell off for a decade. Quarterbacks Josh Freeman and Jameis Winston had their moments, but they didn't get the cash-waving, bulldozing, take-no-prisoners approach to roster-building that Tom Brady has enjoyed.
Speaking to local media yesterday at the NFL Owners Meetings. Buccaneers co-chairman Joel Glazer talked about knowing when to take your biggest shots as an organization. Bucs fans can read between the lines with Joe and hear Glazer say that Brady is worthy an approach his predecessors weren't.
"We're always trying to win; things have been a little different the last few years. But if we can put everything forward to try and win a championship, we're always going to do it," Glazer said.

"That's what we've been doing the last couple of years and we got close last year again and we're going to do it again this year. This is what it's all about. We've been in this for 25, 26, 27 years. At the end of the day there's no better feeling than sitting on that podium with that Vince Lombardi trophy and you got a chance to do it , then we're [all-in]."

"You gotta take stock of where you are in any situation and do what's best for the moment or for the short or long term and that's where we are now, and we're going to give it every ounce of effort we can."
Enjoy these times, Bucs fans. They are special.
And with the strength of the Bucs' front office, it shouldn't be fleeting.