"Underrated" Shaq Mason
March 18th, 2022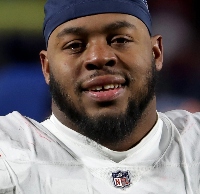 Just about everywhere you look, the Bucs are getting high marks and pats on the back for how they have handled the offseason.
As famed JoeBucsFan.com columnist Ira Kaufman said in a podcast earlier this week, the Bucs last weekend were "peeking into the abyss" looking squarely at Blaine Gabbert as the team's new starting quarterback and losing a bunch of free agents.
Tom Brady on Sunday night pulls out his own Selection Sunday bracket and within hours, several Bucs free agents quickly did a U-turn while driving out of town on I-75 North.
Then there was the trade for Belicheats right guard Shaq Mason to replace Alex Cappa. And it only cost Bucs' AC/DC-loving general manager Jason Licht a fifth-round pick!
Foliclly-challenged Billy Barnwell of BSPN notes that Mason is very underrated.
… I was certainly surprised to see the Patriots trade the 28-year-old Mason for a late-round pick. Bill Belichick has a well-deserved reputation for moving on from players at the right time, but Mason has been a very good guard while missing one or two games per year. He is due just under $16 million over the next two seasons, which the Bucs will happily pay given what was left on the market.
Joe is of the mind the Bucs could go from an excellent offensive line to a dominant offensive line. It depends on Aaron Stinnie who currently is expected to line up at left guard.
Mason is likely a top-five right guard. Alex Cappa, a tough SOB who is good, probably isn't a top-five guard. If Stinnie can develop into, say, a top-15 guard, the Bucs may have a better offensive line this fall than last year.
And last year the Bucs had a damn good offensive line.