Ultimate Power Returns To Jason Licht
March 31st, 2022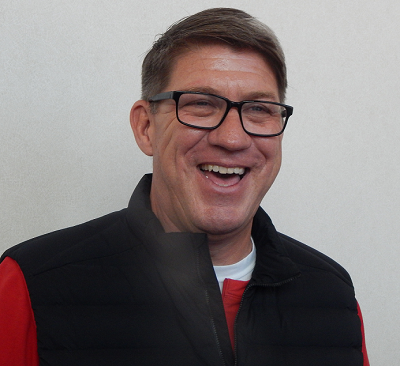 We have now entered Phase 4 of general manager Jason Licht's career as Bucs general manager.
Hopefully, it doesn't end quickly with a relocation to Phase 2 of Del Boca Vista.
Licht entered One Buc Palace with Lovie Smith as the almighty head coach wielding the big Bucs stick back in 2014. Licht was a first-time general manager coming from the Arizona Cardinals, where it's safe to say everything was run nearly the opposite of how Lovie wanted things done. Licht was hired after Lovie and with Lovie's approval, and intelligent fans know what that implies: that Licht had limited power over personnel.
Lovie got ousted in two years and Dirk Koetter was promoted for 2016 to head coach, which meant Licht had full control of all things Bucs football. Licht's Phase 2 began but ended in a soiled mess. The Bucs had back-to-back 5-11 seasons, players weren't developing to their fullest and the locker room had issues, and their starting quarterback had agreed to be labeled an NFL sex offender under the league's conduct policy.
But Team Glazer stuck with Licht for Phase 3, as a matured Licht lured Bucco Bruce Arians to coach the team. The pair were a perfect duo sharing power in lockstep, and Licht's acumen with the salary cap and the draft earned a positive spotlight. Yes, Tom Brady helped immensely, but his presence shouldn't diminish Licht's accomplishments.
Plus, Brady wouldn't have come without Arians, and Arians wouldn't have taken the job without his old buddy Licht in charge.
Now Arians has stepped aside and Joe believes Licht has regained ultimate power like he had from 2016 through 2018. But this time around Licht has more experience and savvy, and likely even more of a free hand from ownership because of all he's accomplished.
Joe thinks Licht is ready for Phase 4. However, Joe does see it as a significant transition. Joe will not pretend that the handoff from the greatest head coach in Bucs history to Todd Bowles is an another-day-at-the-office happening.
The greatest head coach in Buccaneers history has retired. … Joe's favorite photo, snapped by the JoeBucsFan photographer in the tunnel after the Bucs beat the Packers in Green Bay.
We'll miss you Bucco Bruce!
… Hopefully not too much. pic.twitter.com/VeRvNR4Lqb

— JoeBucsFan (@JoeBucsFan) March 31, 2022