Thieving From New England
March 27th, 2022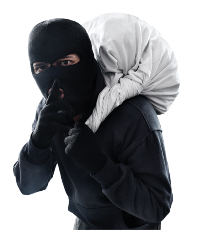 It has been nearly two weeks since the Bucs acquired right guard Shaq Mason from the Belicheats and a guy who types at NFL.com for a living still is stunned.
Long-time NFL writer Marc Sessler can't make sense of it. He cannot believe Bucs AC/DC-loving general manager Jason Licht swindled Bill Belicheat like he did.
Sessler reviewed trades from the early days of free agency and is searching for answers how Licht pulled off this offseason's NFL version of the Lufthansa Heist.
Patriots trade guard Shaq Mason to Buccaneers for a 2022 fifth-rounder (No. 170).

Tampa Bay's grade: A+
New England's grade: D-

What are we doing here? The Patriots, long seen as ultra-savvy, appear to have willingly punked themselves while helping Tom Brady's Tampa legacy. The trusty Mason immediately bolsters a front five that waved goodbye to guards Alex Cappa and Ali Marpet. To be fair, this was partially a salary dump for New England, but shopping Mason is a head-scratcher.
Whatever it was, Joe is glad it worked.
Previously, Joe always thought Licht's masterpiece was thieving then-Giants general manager Dave Gettleman of Jason Pierre-Paul for a third-round pick. A third-round pick! Do the Bucs even win the Super Bowl two years ago without JPP? Probably not.
If Mason can make a Pro Bowl along with the Bucs winning a Super Bowl while he is here, then Mason's trade might just top Licht's move to bring in JPP.