DEFCON-3
March 4th, 2022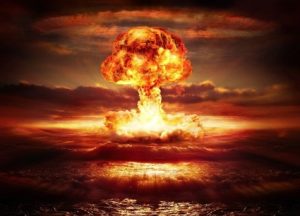 No, this story isn't about what is going on in Ukraine. Outside of video, Joe doesn't know what the hell to believe coming out of that place.
But Jenna Laine of ESPN has written a preview of the Bucs offseason, which kicks off when the free agency dinner bell rings on March 16. That's a week from Wednesday, folks. Time is rolling fast.
We all know the Bucs need a quarterback. And somehow, someway, Bucs AC/DC-loving general manager Jason Licht has to find a way to keep several of his stud free agents. He has his work cut out for him.
Laine believes the Bucs' roster could look a whole lot different in the next few weeks. And if the wrong guys leave and Licht cannot somehow find a quarterback, it's the worst-case scenario, Laine types.
Worst-case scenario for the team's offseason: The Bucs aren't able to sign or trade for a top-tier quarterback, they're forced to rely on Trask or Gabbert, Gronkowski retires and leaves them with one tight end on their current roster in Cameron Brate. The lure of coming to Tampa to win championships is no more.
It appears Laine isn't a believer in Blaine Gabbert. She wouldn't be the only one.
Joe saw a video from the combine of prickly Pete Prisco of CBS Sports talking about Gabbert and at one point with the discussion of Gabbert taking over Tom Brady's throne, Prisco winced as if he bit into a rotten lemon.
But you know what? The past couple of years, Bucs AC/DC-loving general manager Jason Licht and Bucs Super Bowl-winning coach Bucco Bruce Arians have built up a helluva lot of street cred. If those two guys are convinced they can win the NFC South with Gabbert, until the Bucs can find a quarterback or Kyle Trask is deemed ready, then Joe will give them the benefit of the doubt.
Let's hope this doesn't become a nuclear winter for the Super Bowl champs, one year removed.