Chris Godwin Says Tom Brady Gave Him A 20-Minute Warning
March 21st, 2022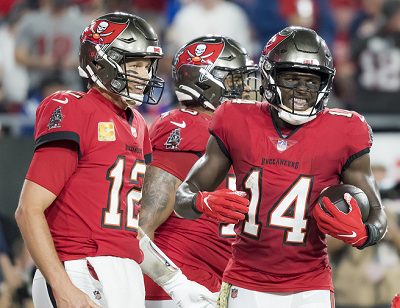 Bucs fans are not like Mike Evans and Chris Godwin. They're not part of a small text-message group chat with Tom Brady.
Godwin referenced that chat today at One Buc Palace and said Brady was kind enough to give him and Evans a 20-minute heads up on his recent unretirement announcement.
Godwin said he and Evans were in stunned disbelief.
Joe wonders just how far down to the wire Brady went with his decision eight days ago. Did it come after an in-person chat with Team Glazer in England just hours prior?
It doesn't matter now, but it sure is interesting. Godwin and general manager Jason Licht referenced that the decision energized fans and everyone.
What an understatement!