Bucs Chatter From Five Head Coaches Not Named Bruce Arians
March 30th, 2022
BY IRA KAUFMAN
The annual NFL owners meeting is a virtual beehive of activity and information. From a media perspective, it's a goldmine.
These billionaires aren't going to spend three days unwinding at a Ramada Inn or a DoubleTree. Only The Breakers in Palm Beach or the Arizona Biltmore in Phoenix will do, offering $29 burgers as the league's movers and shakers chew the fat.
The league's revenues keep soaring under the leadership of Roger Goodell and the mood is always festive when coaches, executives and owners mingle to discuss NFL business.
And yes, business is very good.
In my exchanges with coaches and GMs, it became clear that the return of Tom Brady to active duty remains a major story in the offseason.
For division rivals like Atlanta and Carolina, Brady's presence is both a blessing and a curse.
"The NFC South was about to have a different complexion," said Panthers coach Matt Ruhle, referring to Brady's brief retirement. "But I love the game of football and nobody plays it better than Tom Brady. The league is better with Tom Brady in it. He brings out the best in everybody. You want to beat the best — and he's the best."
During his chat with the media, Falcons coach Arthur Smith talked a lot about how pressing salary cap issues shaped Atlanta's approach to the offseason, prompting Matt Ryan's trade to Indianapolis. He emphasized how young, unproven players will have every opportunity to win jobs for a franchise coming off four losing seasons.
In short, the Falcons are very much looking forward to 2023.
Instead of Ryan under center, the Falcons are going with Marcus Mariota. Good luck with that. Kyle Pitts is a nice target, but Russell Gage is now a Buccaneer and there's little remaining firepower to concern Todd Bowles.
"Russell's a fun player to coach," Smith said of Tampa Bay's new wide receiver. "He's very instinctive inside the numbers and he did a lot of jobs for us. He has improved every year he's been in the league and he'll be a fun guy to cover."
The Bucs understandably couldn't retain all of their free agents.
Jordan Whitehead is one who got away and Jets coach Robert Saleh can't stop talking about an ascending safety who will set an aggressive tone for a former defensive coordinator.
"Whitehead's IQ is off the charts," Saleh gushed. "I couldn't be happier that he's here."
The Bucs think they landed a quality replacement in veteran Logan Ryan, who played two seasons for Mike Vrabel in Tennessee before joining the Giants and switching from cornerback to safety in 2020.
"I know the Bucs are getting a smart, intelligent player that I enjoyed coaching," Vrabel said. "I enjoyed having conversations with Logan. I didn't mind when Logan asked why because I knew that he was putting a lot of work in. He played outside, he played inside … we blitzed him. He was an excellent blitzer and he allowed us to do a lot of things."
In his two years under Vrabel, Ryan registered 8.5 sacks and 4 forced fumbles. You can bet Bowles is very aware of those disruptive numbers.
Defense Still Matters
Waiting for AFC coaches to arrive for their morning session, I was struck by a podium set up for Lovie Smith, who is preparing for his third different head coaching stint. Smith was successful with the Bears, averaging 9 wins in 9 seasons, including an NFC championship, before moving on to Tampa Bay in 2014.
To say Smith's parting with the Bucs ended in acrimony is an understatement. He was fired after two seasons, despite showing a 4-win improvement in 2015 with rookie quarterback Jameis Winston.
When the Bucs replaced him with Smith's former offensive coordinator, Dirk Koetter, Smith and some of his friends in the business smelled subterfuge. He declined a meeting with the Glazers and cleaned out his office without waiting to hear the official news from ownership that he was toast.
Now Smith, a Texas native, is charged with the huge challenge of making the Texans respectable.
"There's 32 of these jobs and I know how hard they are to come by," Smith told me. "To get a chance to lead a pro team in my home state of Texas is special. We think we can do some things. I'm still going to call defenses here — I'm not a CEO who lets another guy do it.
"I'm so thankful for this opportunity to again put my stamp on a team. I don't know what it's like to raise the Lombardi Trophy as a head coach. That's still the motivating thing. And I'm still dreaming. I've been dreaming all my life and a lot of my dreams have come true. To get this opportunity is pretty special."
While the AFC is loaded with elite young quarterbacks, Smith will rely on Davis Mills, who played surprisingly well last season as a third-round pick out of Stanford.
"Everybody wants to look at the quarterbacks, but I look at the past two Super Bowl champs," Smith said. "Two years ago, Tampa Bay won it all and the defense had a lot to do with that. Then it was the Rams and Aaron Donald winning it all. Yes, defensive football is still being played in the National Football League."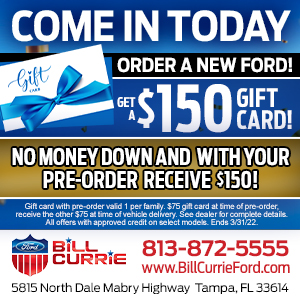 The legend of Ira Kaufman's buffet-hammering prowess grew at the NFL Owners meetings this week, and it was great to see Mike Tomlin and Ira loving it up after a very passionate discussion in front of Joe that would rock the NFL if made public (and it won't be.) pic.twitter.com/XgptjErEMI

— JoeBucsFan (@JoeBucsFan) March 30, 2022