Tom Brady Friend Surprised & Bothered By Him Leaving The Door Open To Return
February 8th, 2022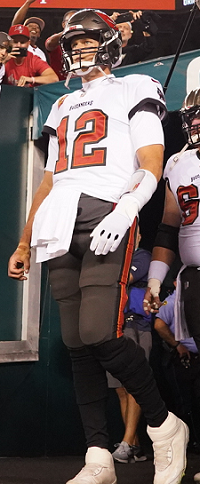 One guy in Tom Brady's circle sounded frustrated when asked to confront Brady's chatter last night about potentially returning to the NFL.
Those who listen to retired offensive guru Charlie Weis on SiriusXM NFL Radio know he's a huge lover of all things Brady. That's almost an understatement. Weis gushes over his former Patriots pupil and routinely calls him "Tommy," and it's worth noting that Brady did a rare interview on Weis' show last year. Rest assured that happened only because of their close friendship.
So Weis was on the air this morning and was asked about Brady saying he won't rule out a return to playing quarterback again — less than a week after announcing his retirement.
Weis sounded annoyed, frustrated and cranky all at once, whereas the smile in his voice is typically heard clearly whenever he mentions Brady.
"C'mon, Tommy. Just say no. I mean, 'Never say never.' Yeah, this should be never. You should say never," Weis said. …"I heard that this morning and said, 'Really?'"
Weis, who guided Matt Cassel (Chiefs) and Vinny Testaverde (Jets) to Pro Bowl seasons as their playcaller, went on to say three times that he is "surprised" by Brady's comments. Then Weis got all crotchety and refused to answer a hypothetical question about Brady getting a midseason (2022) phone call to lead a team to and through the playoffs.
Obviously, Weis believes Brady's new comments were genuine. And he's not alone among the many ex-players and coaches Joe has listened to today as interviews flow from Radio Row at the Super Bowl.
For those wondering, the Bucs own the rights to Brady if he were to return to the field.