"Strategically Two To Three Steps Ahead Of Everybody Else"
February 3rd, 2022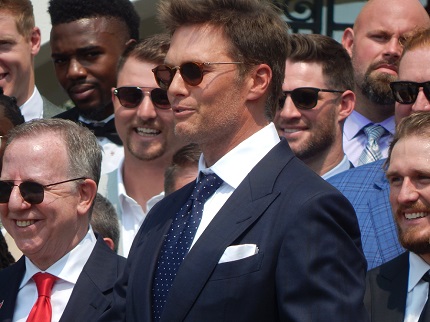 A reasoned and seasoned former Tom Brady Buccaneers teammate reflected on his time with The Goat this week.
It's the offseason, which means Joe listens to sports radio all day, and that's where Joe found Drew Stanton chatting on Arizona sports radio. The former backup quarterback to Carson Palmer, Andrew Luck and Matthew Stafford spent six weeks with the Bucs last season as their emergency COVID quarterback.
And in those six weeks, Stanton was blown away by Brady.
"Most guys that are legends that are quarterbacks are usually one step ahead of everybody else. But when I got down there and saw that Tom was strategically two to three steps ahead of everybody else, it made me realize, you know, just how good he was at doing his job of getting everything set up the way he wanted," Stanton said.

"And it wasn't just on the field, it was in the locker room, it was dealing with the media, it was gathering the troops and the preparation. … And then when we got to that final two-week stretch  … to get ready for the Super Bowl. It was as if he even took it to another level … and just said, 'Hey guys, follow me and we'll get it done.' And sure enough we did."
Stanton marveled at how Brady "didn't let things slip through the cracks" and never got distracted. He also talked about how Brady's freedom within the offense was a key to success, so he could use his vast knowledge and react to pre-snap looks from defenses.
Yeah, Joe will get over the Brady retirement eventually. But hearing comments like this really make Joe wonder how the Bucs will come close to replacing everything that Brady was and meant next season.