Ryan Jensen Talks Free Agency Decision
February 3rd, 2022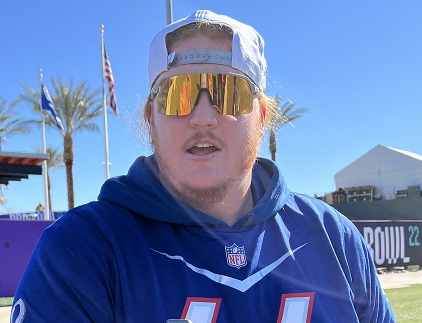 Joe caught up to Bucs center Ryan Jensen today at Pro Bowl practice in chilly Las Vegas.
Jensen was all fired up and enjoying the stargazing with so many studs of the game around.
Joe asked Jensen whether the Buccaneers' quarterback decision will be a factor in his looming free agency decision.
"You know, I don't think that's a huge factor for me right now," Jensen said of the future Tampa Bay quarterback. "I'm just kind of riding through the waves and whatever happens happens. That's kind of how I've always been. I'm not too worried about looking into that at this moment."
Jensen added how much he loves the Bucs' tight locker room and he has confidence a lot of players will want to keep that rolling.
Of course, money drives the bus. Maybe the Bucs can pay Jensen enough to return, maybe not.