Bucs Will Play (Burn) A Home Game In Germany
February 25th, 2022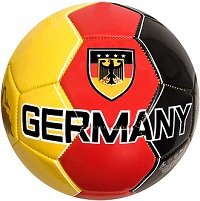 It's official. Our beloved Buccaneers will play one home game in Germany in 2022.
Who they will play is yet to be determined. But it will be an official Tampa Bay home game, so the Bucs will play eight at The Licht House this season rather than nine.
Joe hates losing a home game for the home fans, but Joe is thinking road trip.
Most likely, the game will be played in October to avoid late fall or winter snow in Munich. So the Bucs will get a late bye week on the following Sunday.