Sunday's Bucs Game Moved To 4:25 P.M.
January 3rd, 2022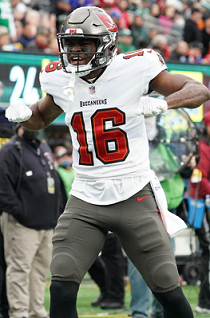 More time to drink Big Storm beer before the Bucs' huge Week 18 game on Sunday!
These are beautiful times.
The first 17th-game schedule in NFL history comes with unique twists. The league long ago reserved the opportunity to change many start times for its closing weekend, which will feature two Saturday games and a Sunday night contest.
Among the fresh schedule tweaks are the Bucs playing the Panthers at The Licht House at 4:25 p.m. versus the previously-scheduled 1 o'clock kickoff.